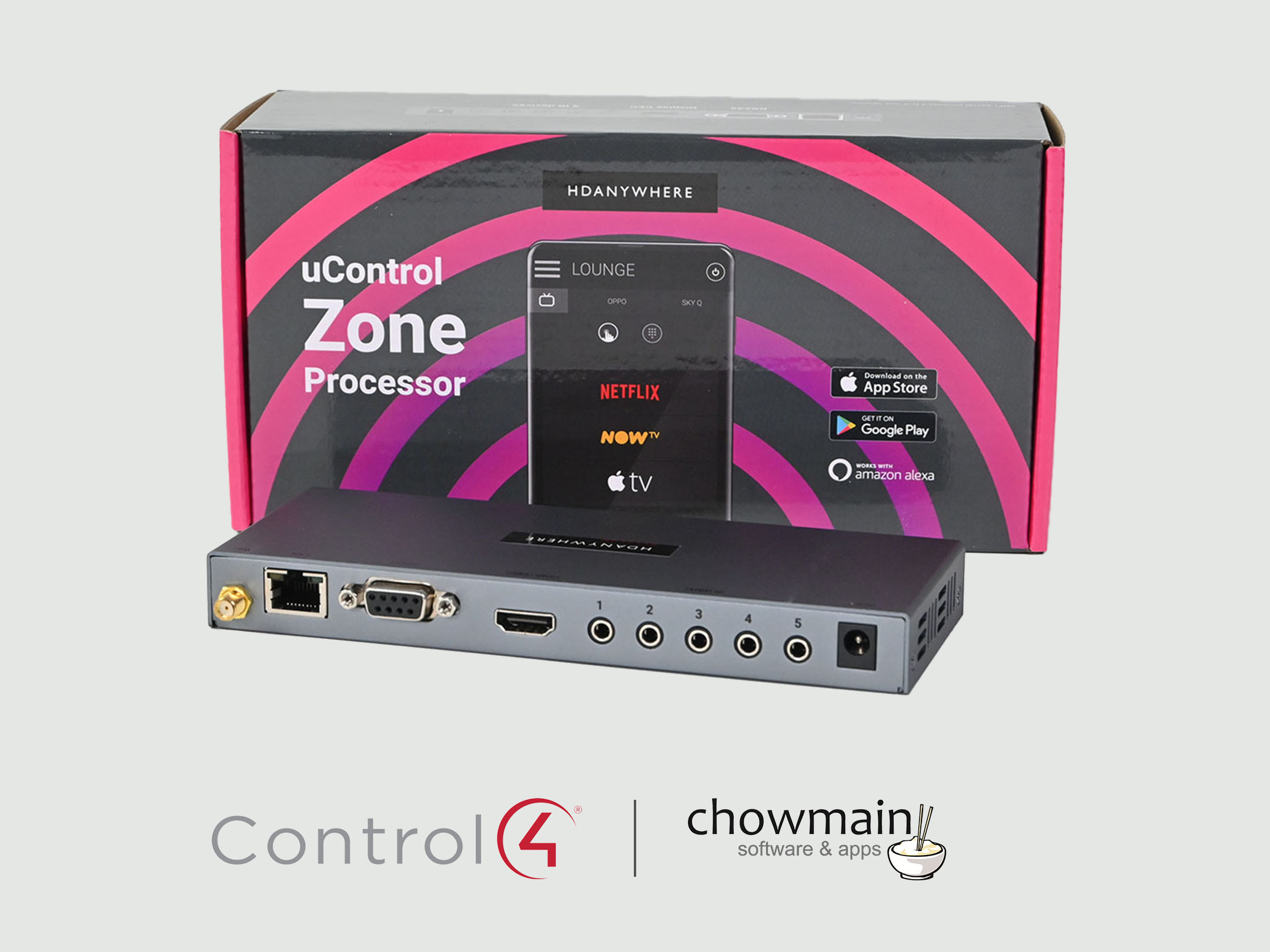 Control4 dealers rejoice! CEC control is finally here with the release of the Chowmain HDANYWHERE™ uControl Zone Processor driver for Control4. The HDANYWHERE uControl Zone Processor (ZP5) and uControl Zone Processor Mini (ZP1) provides all the benefits of the uControl service without requiring MHUB.
Designed to work stand alone or as part of an expansion to any MHUB system, or other brands, the ZP5 and ZP1 brings a rich array of control options in to the hands of the integrator offering a simple and elegant AV control option to old and new installs.
With hardwire or Wifi connection options, these units are handy to have when you need extra IR or Serial output control ports. The ZP5 features a HDMI CEC control port which makes integrating any CEC capable TV or Projector a possibility. This could also be used to send any CEC command to any CEC enabled device that it is connected to.
Driver Features
Auto Discovery
Self healing. (With Auto Discovery, IP Address changes are detected by the driver)
IR expansion (Bind any IR drivers for control)
Serial expansion (Bind any RS232 drivers for control) Note One way RS232. Recommended to only use this for Driver Wizard RS232 drivers.
TV Proxy for CEC control.
Can use with default HDAnywhere predefined uControl CEC Library or custom CEC commands via Properties or programming (ZP5 only)
Heading to CEDIA Expo? Be sure to check this product out on our HDANYWHERE booth C1415
Find out more about the driver.
Control4 intergration with HDANYWHERE.