For Pros Who Care
We dreamt up the dream matrix.
---
Designed for uncompromising AV professionals who don't have time to find workarounds or accept compromise. With perfect-plug-n-play, MHUB PRO 2.0 is next-level matrixing.
18Gbps
18Gbps throughput native or visually lossless TPC technology.
Auto Scaling
Onboard auto downscaling for 2K & 4K display combinations.
Audio Matrix
Additional audio matrix with four inputs and ARC routing.
Featuring the most compatible port ever:
HDBaseT. Downscaling. 18Gbps. ARC. Audio embed.
Introducing SuperPort. The port you never knew you needed, until now.
HDCP/EDID niggles eradicated. 18Gbps content delivered native, compressed or downscaled to suit. ARC available embedded, downmixed or extracted all from a single port, no widgets, adapters or additional hardware required it's all inside SuperPort.
Supports "full fat 18Gbps" in & out
Standard video distribution systems support 10.2Gbps. MHUB PRO 2.0 has Tipping Point Compression (TPC) which enables MHUB to send 4K HDR content at higher bandwidths and over greater distances than the rest. Visually lossless, it's almost impossible to tell a native picture from the TPC one.
What is TPC & future proofing your install for 18Gbps support.
Mix 1080p & 4K displays
---
You requested ...and we listened. MHUB PRO 2.0 features on board auto downscaling delivering 4K source content to all 4K displays whilst also accommodating any older 1080p displays that would otherwise drag the whole system down to that resolution.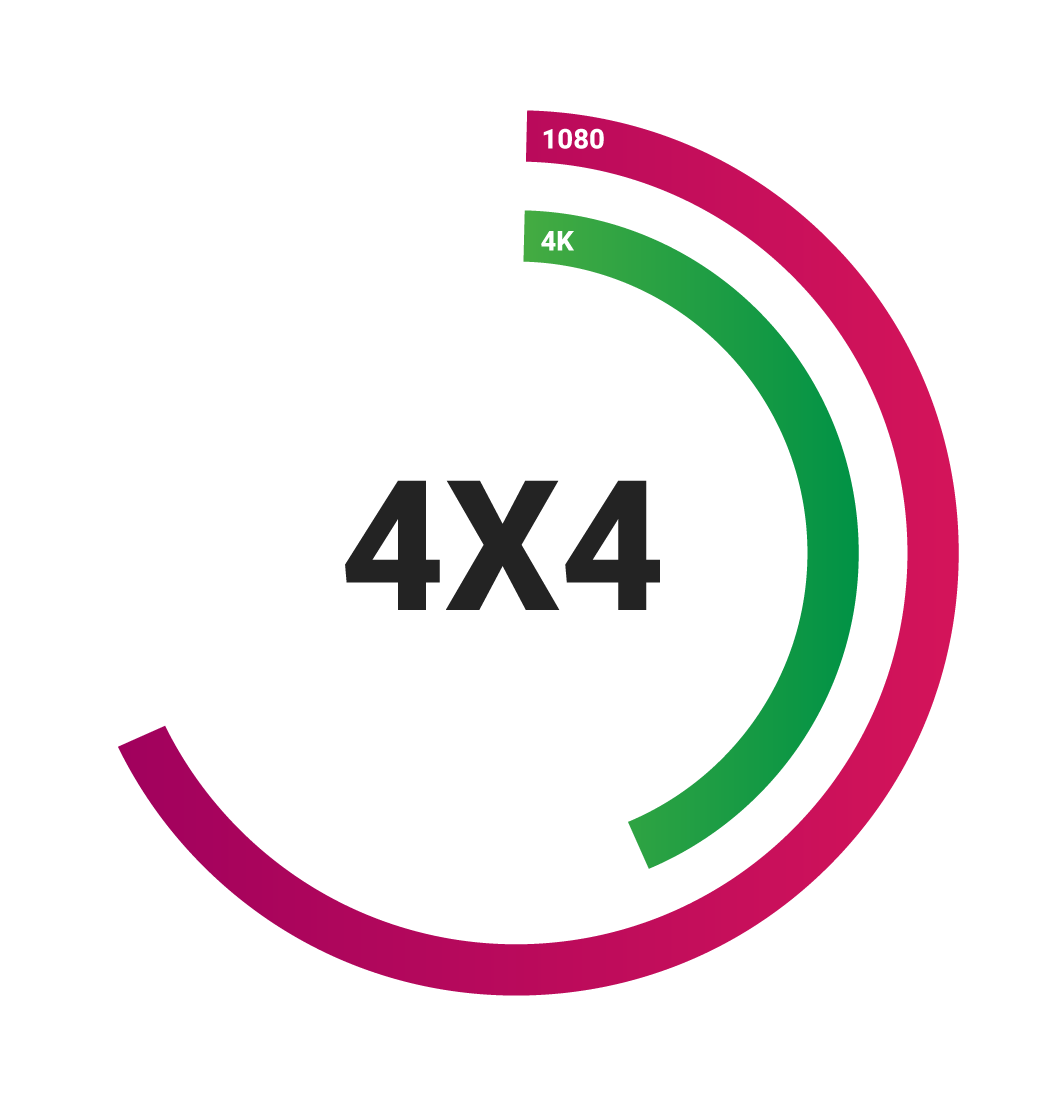 Distance when it matters.
MHUB PRO 2.0 takes transmission distance to the next level offering up to 100m/328Ft of 4K range, ideal for large, demanding properties.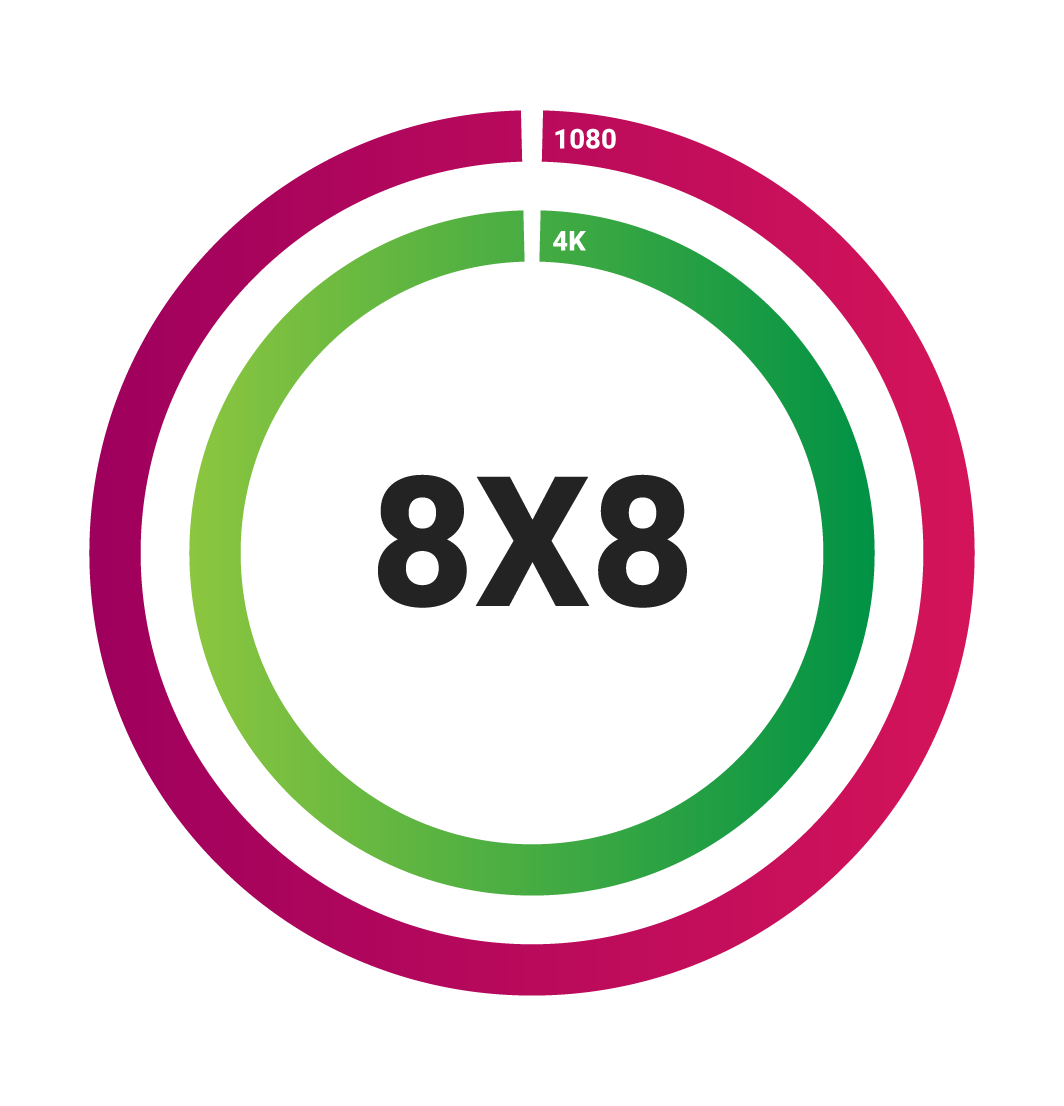 Integrated audio matrix with ARC
Listen to MHUB PRO 2.0's newest feature.
Two matrixes for the price of one. MHUB PRO 2.0 adds an audio matrix to its feature list with four independent audio inputs and 'situational audio' such as HDMI source audio or Audio Return Channel (ARC) which can be routed native or downmixed to any of MHUB's audio output ports. It's even possible to mix audio from any input over any video stream. Now that should be music to your ears.
Designed for control
Our next level matrix comes with next level control system support. MHUB PRO 2.0 features HDA API 2.1*; our most versatile and feature-rich API to date. All our latest control system drivers are built on this new platform; opening up traditionally unavailable features such as IR expansion, 2-way IP communication & self-healing, on-demand ARC and CEC functions on MHUB for superior custom installation projects.
5 reasons why C4 dealers prefer MHUB PRO 2.0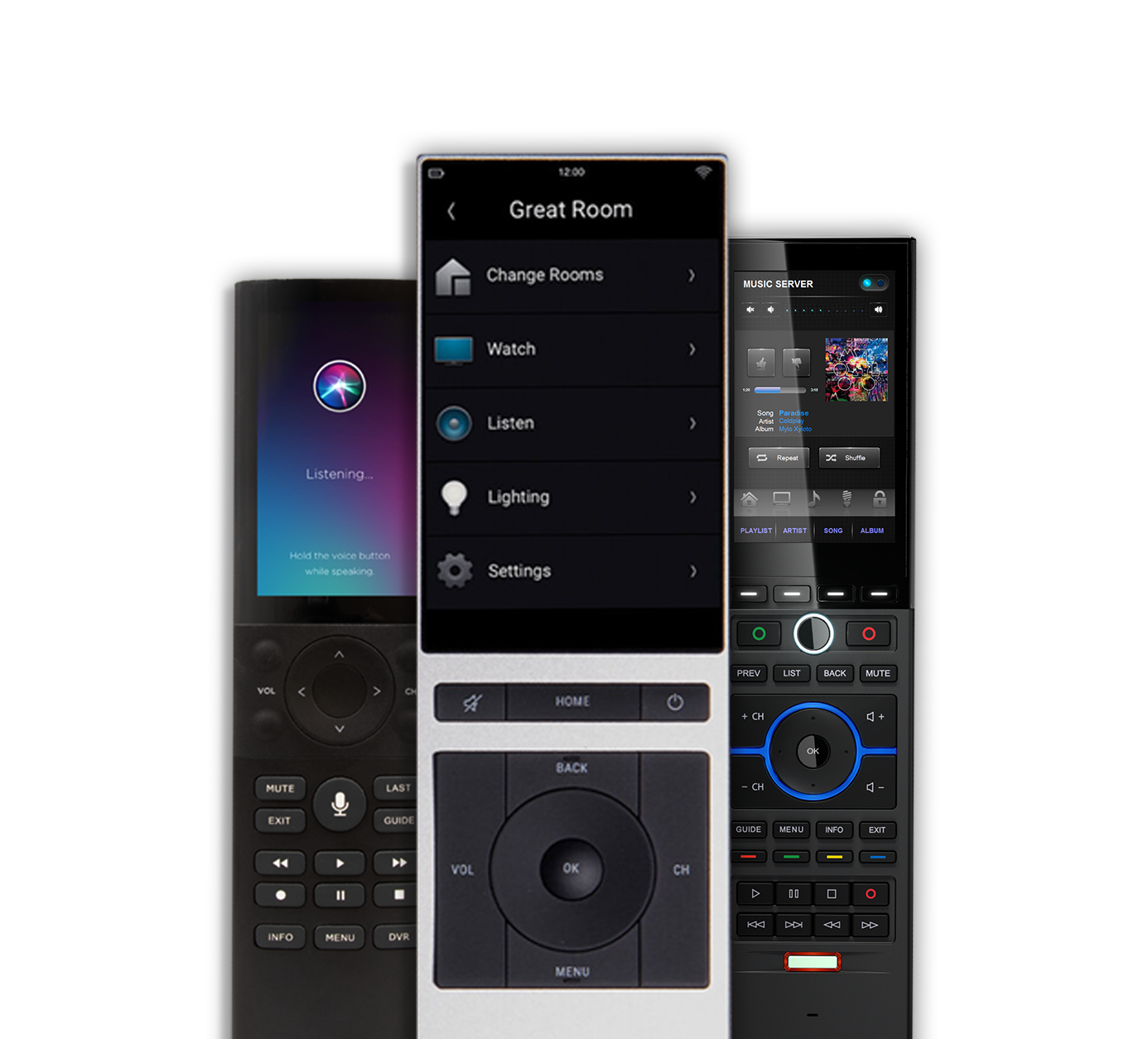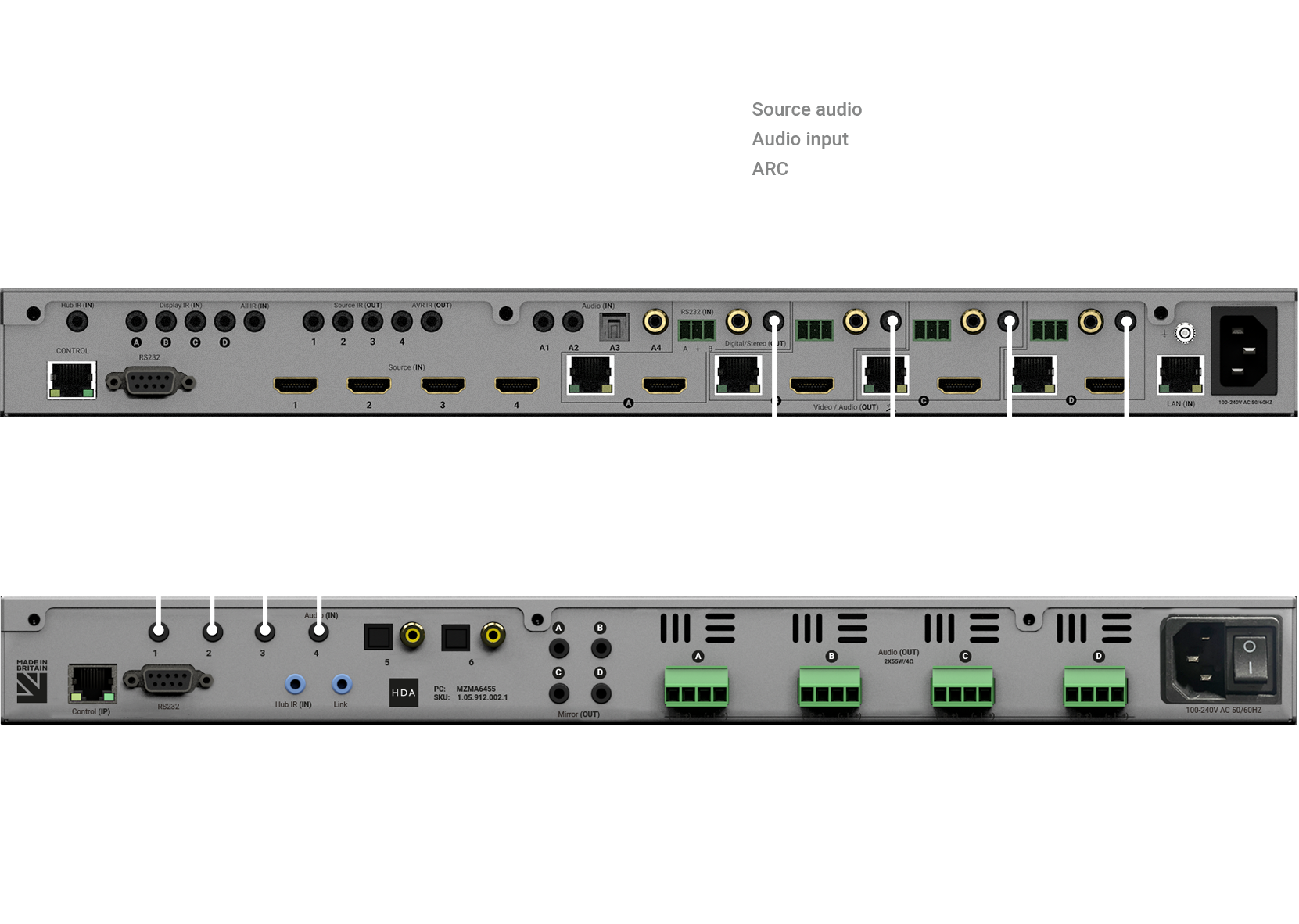 Works best with MZMA
Combine MHUB PRO 2.0 with Multi Zone Matrix Amp (6x4) 55 (MZMA) and get the best of both worlds; pixel-perfect images with crystal clear and impactful sound. Adding MZMA to your MHUB PRO 2.0 project is super easy; both systems will auto detect one-another taking care of IP addressing, auto switching and sync issues.

Everything included
---
MHUB, receivers, IR, remotes and power supplies are all included in the box. No hidden surprises. When you buy a HDANYWHERE system everything you need is included in the package.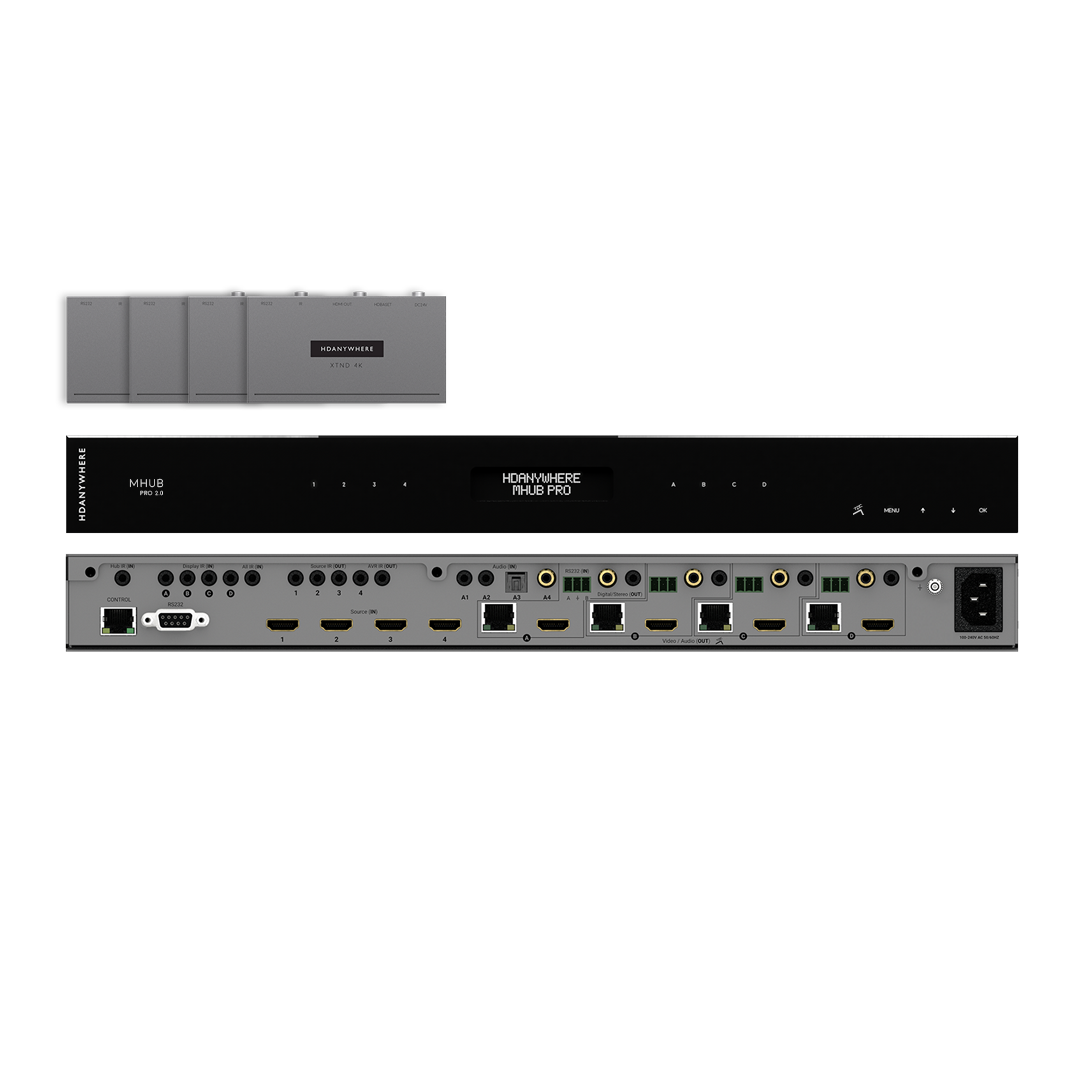 MHUB PRO 2.0 (4x4) 40
MHUBPRO24440
4 x HDMI inputs
4 x HDBaseT output
4 x HDMI mirror output
HDMI 2.0 18Gbps / Audio Matrix with ARC / Auto Scaling / CEC
All PoH receivers included (40m @ 4K)
Contact your distributor for trade pricing.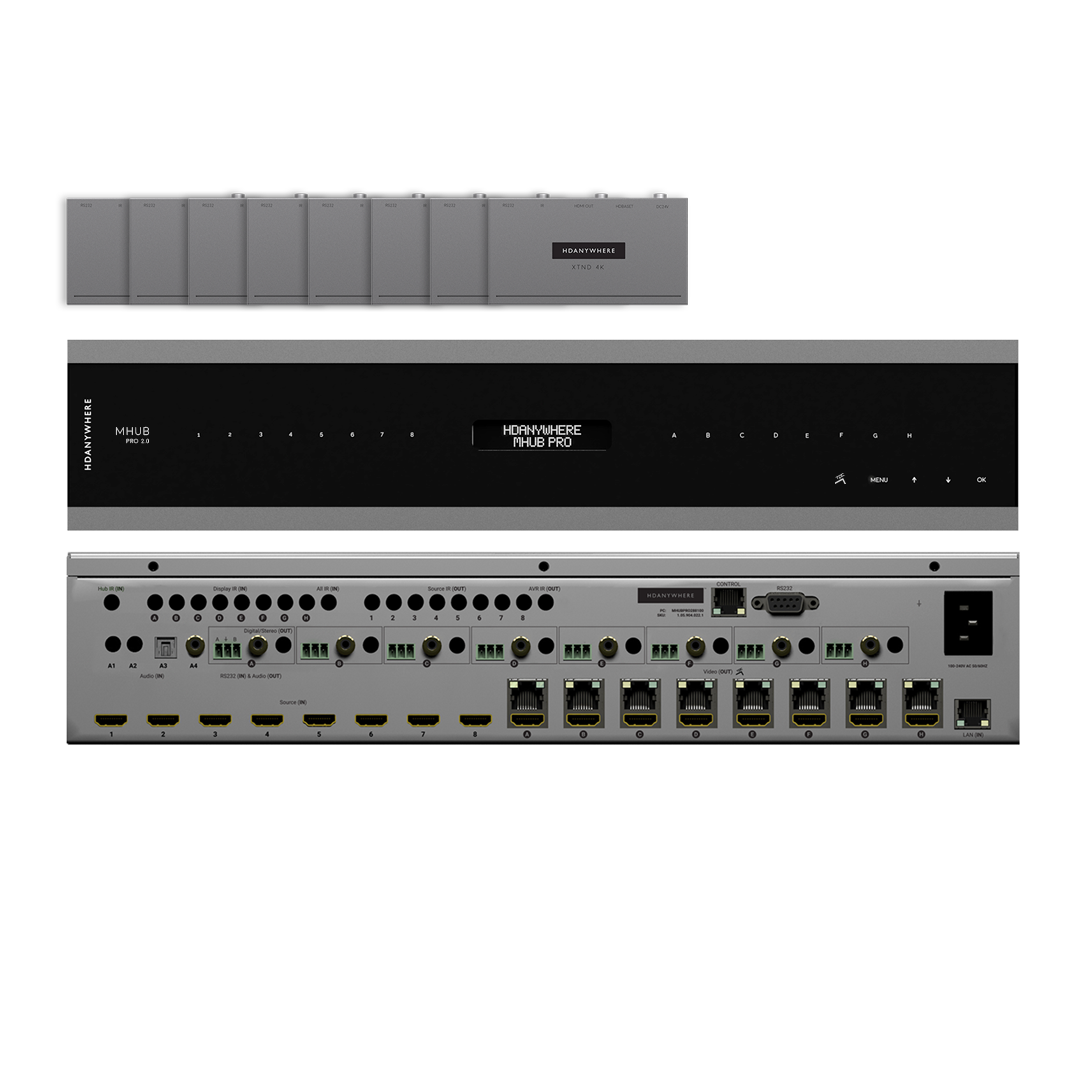 MHUB PRO 2.0 (8x8) 100
MHUBPRO288100
8 x HDMI inputs
8 x HDBaseT output
8 x HDMI mirror output
HDMI 2.0 18Gbps / Audio Matrix with ARC / Auto Scaling / CEC
All PoH receivers included (100m @ 4K)
Contact your distributor for trade pricing.
...For HDA Pros only
MHUB PRO 2.0 is a dealer only (HDA Pro) system and must be installed by a HDA Pro. You will need to purchase systems from an official distributor, find yours today.