Made MHUB
Use less hardware, simplify your installs and reduce cost by using HDANYWHERE with Control4.
---
Reduce project costs and simplify your system design by allowing the IO ports (IR, RS232 and CEC*) on MHUB or our Zone Processors to bind directly with Control4 to extend the reach of your Control4 system without having to buy additional IO controllers.
Manage ARC in Control4
Controlling ARC in Control4 is not easy but with MHUB and our Control4 drivers we can expose ARC routing so that it appears to the integrator as an audio path which can be routed to other hardware inside Control4. This ability can be requested from MHUB in realtime meaning if there's only one reason to need ARC (say when a TV app is watched) it can be bound to that event only.
Hijack MHUB's IO ports
Hijack the IR output ports on MHUB or any of its display receivers to send IR commands directly from within Composer to MHUB.
Using Control4 and need to expand your control endpoint options (IR/CEC/RS232)?
There is a selection of advanced drivers to choose from to turn uControl Zone Processors (and any MHUB, for that matter) into native control expansion ports in Composer. No tricky command strings, just powerful drivers and affordable devices... and only from HDANYWHERE.
Low cost.
Controllers like the CA-1 are cost effective because they operate entirely over IP. You now have the option to spec Control4 and retain control of AV or legacy devices for no additional charge.
Hijack IR.
Depending on the MHUB system used you can expand your IR control to 17 devices without the need for a dedicated control processor. Send commands directly from Control4 to MHUB's ports.
All systems.
This feature is available on all MHUB systems with IR ports and is a standard feature within our Control4 driver. (Not including current generation MHUB AUDIO).
We're making CEC actually useful
---
New for 2020 will be the addition of CEC control. If your display supports CEC control then our driver will be able to send commands like turning the display on/off or intelligently navigating to the correct AV input removing the need for IR hardware at the display.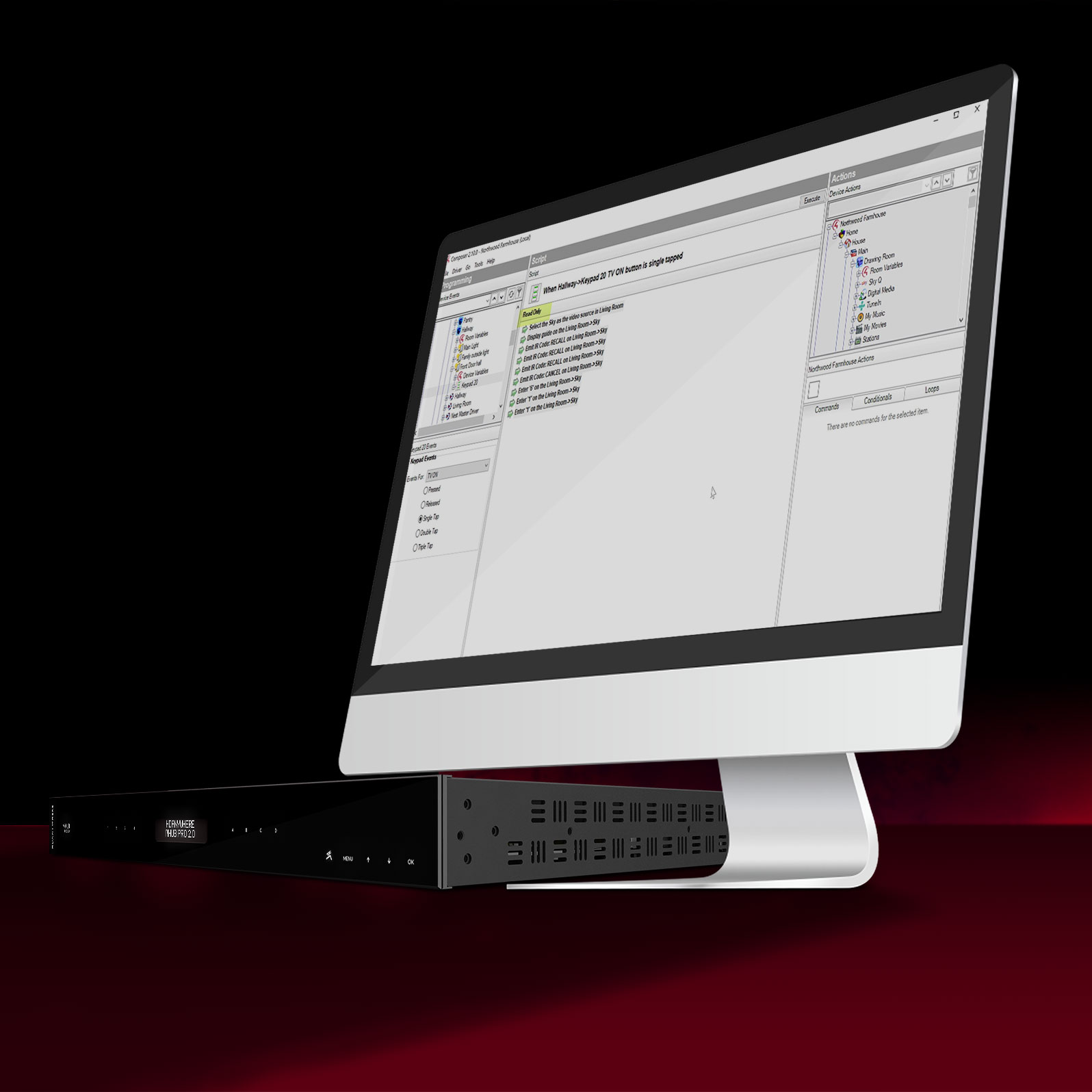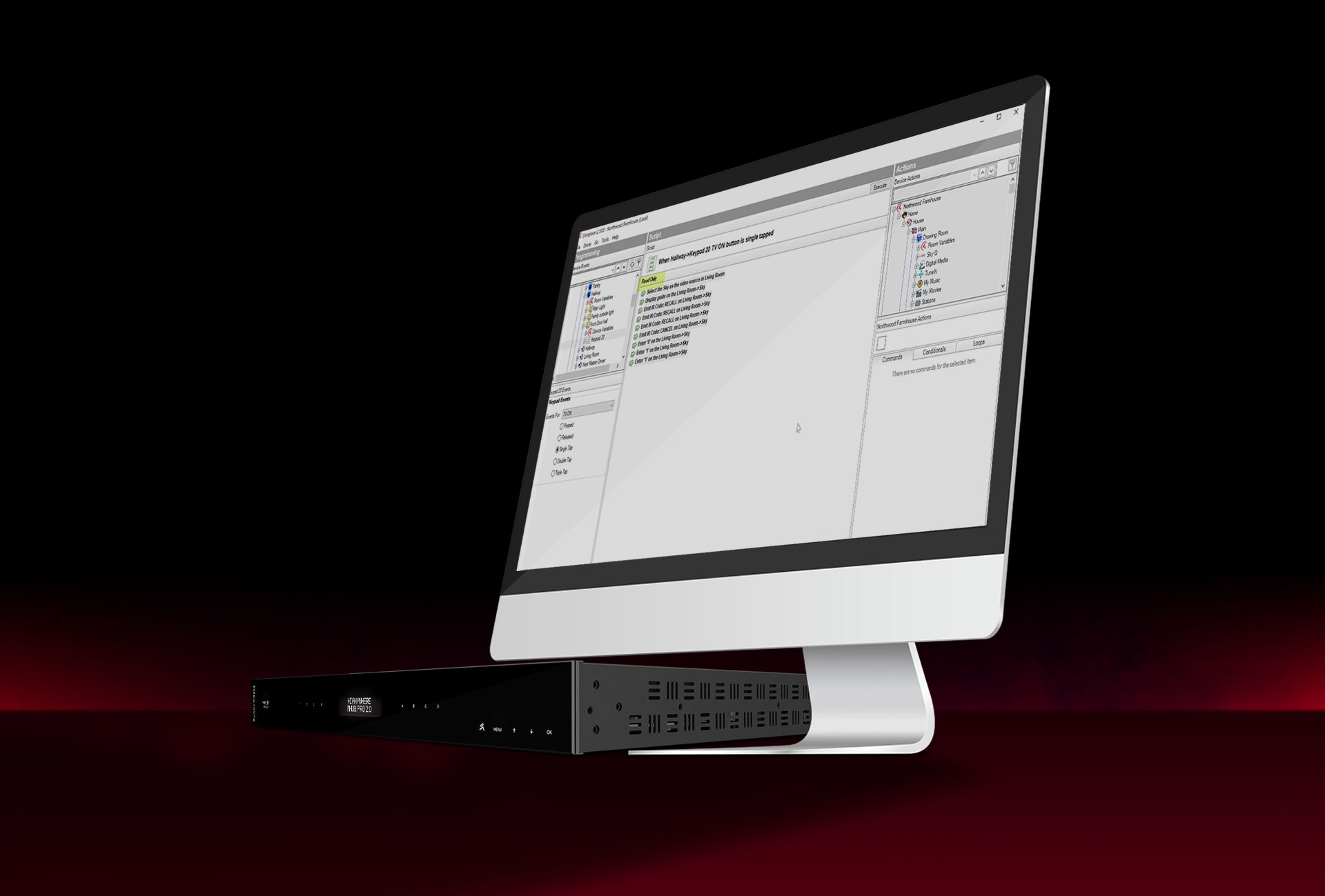 Make smarter automations with rich 2-way communication
Most control drivers are basic in that they only communicate one-way. This means that any changes made outside the system are not reported back to Control4. Our drivers communicate in both directions meaning that Control4 always knows the switch, volume, mute or operational state of the end point it is controlling.
Auto discovery & self healing
Never go hunting for another IP address again. MHUB uses MDNS (Apple Bonjour) protocol to identify itself on the network and our driver uses the same technology to find it. Should your router change then Control4 will be able to find MHUB and reconnect without worry or hassle.
*Expanded IO is dependent on HDANYWHERE system capabilities. RS232, CEC and IR is only available on uControl Zone Proccessors.
Control4® and the Control4 logo are registered trademarks of Control4 Corporation. HD Connectivity Ltd T/A HDANYWHERE disclaims proprietary interest in the marks and names of others.