A home free of tech clutter.
---
MHUB neatens living spaces and transforms them into elegant rooms, free from technology clutter. With uControl inside, our latest MHUB systems are smart home hubs disguised as an AV matrix.
Works in up to 6 rooms.
---
MHUB is available in two models (4x4 & 6x6).
The new MHUB (4x4/6x6) 100A features trickle-down technology from our premium MHUB S and PRO systems and uses HDBaseT to provide uncompromised video performance and control capabilities. Supporting 100 metres transmission of 4K or 150 metres at 1080P range, this represents a 150% transmission distance increase, compared to older MHUB models.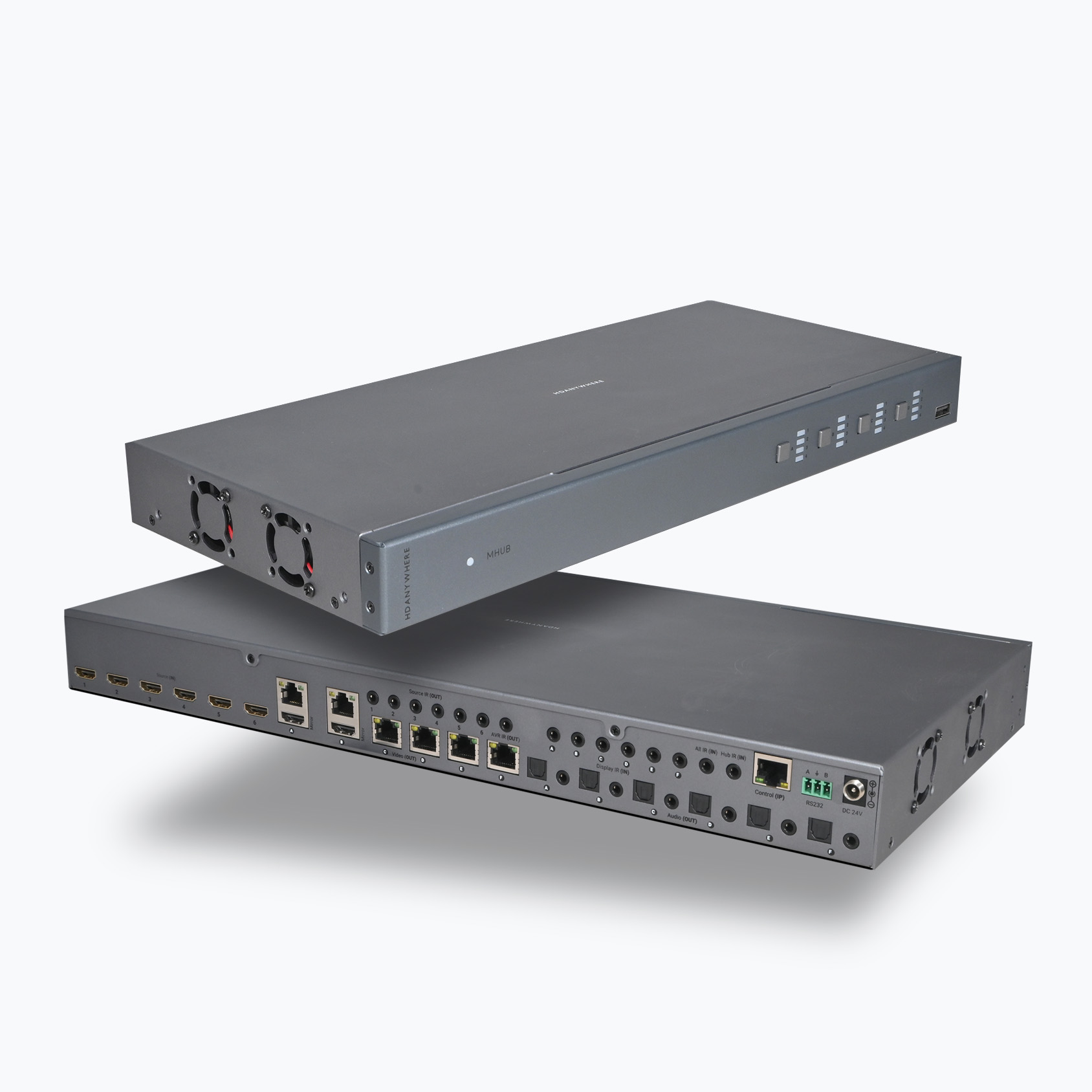 Control systems are optional.
MHUB will work with your control system of choice (Control4, Crestron Home, Savant, Elan, RTI etc etc) but you don't need to use it if budgets are tight.
---
MHUB can be fully controlled from keypanels, remote controls, apps or smart speakers and doesn't require any drivers or complex training to set up.
Less money than a control system (and similar results).
For installers, MHUB is a single-brand integrated smart home solution, which can include in-room remotes for midmarket luxury residential and light commercial projects. Compared to a traditional control system model, MHUB and uControl can offer similar results at prices more aligned with mid-market budgets.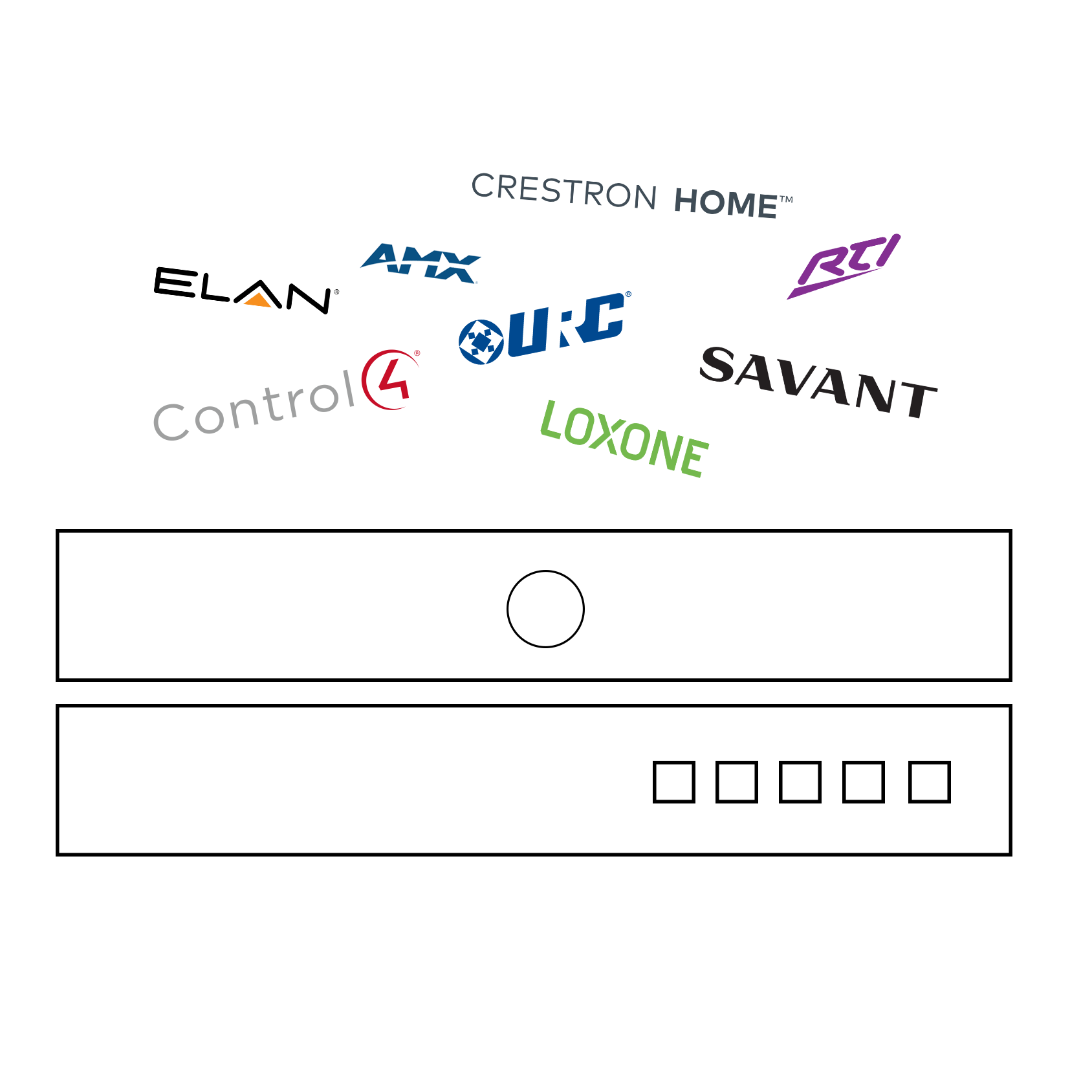 TRADITIONAL
Matrix + Control System
Control systems are expensive
Covers all control requirements
Often requires maintenance
Complex, expensive training
Considered overkill for simpler projects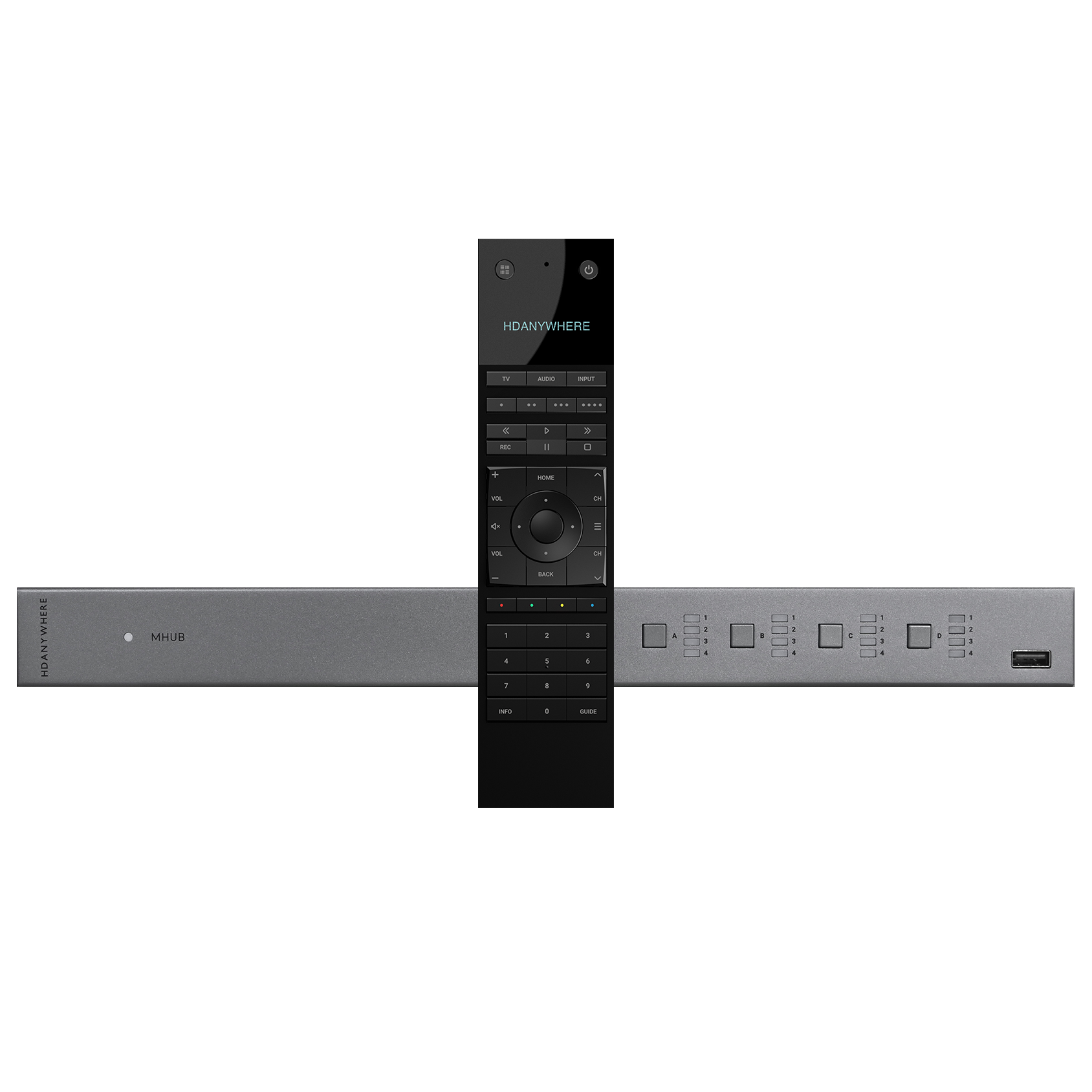 INTEGRATED SOLUTION
MHUB + uControl
Control is included in hardware cost
Heavily customisable control options
Very little maintenance required
Easy to train and deploy
Source, AVR, display control
Lighting, relays, PDU control
Expand control to keypanels, app, watch
Remotely manageable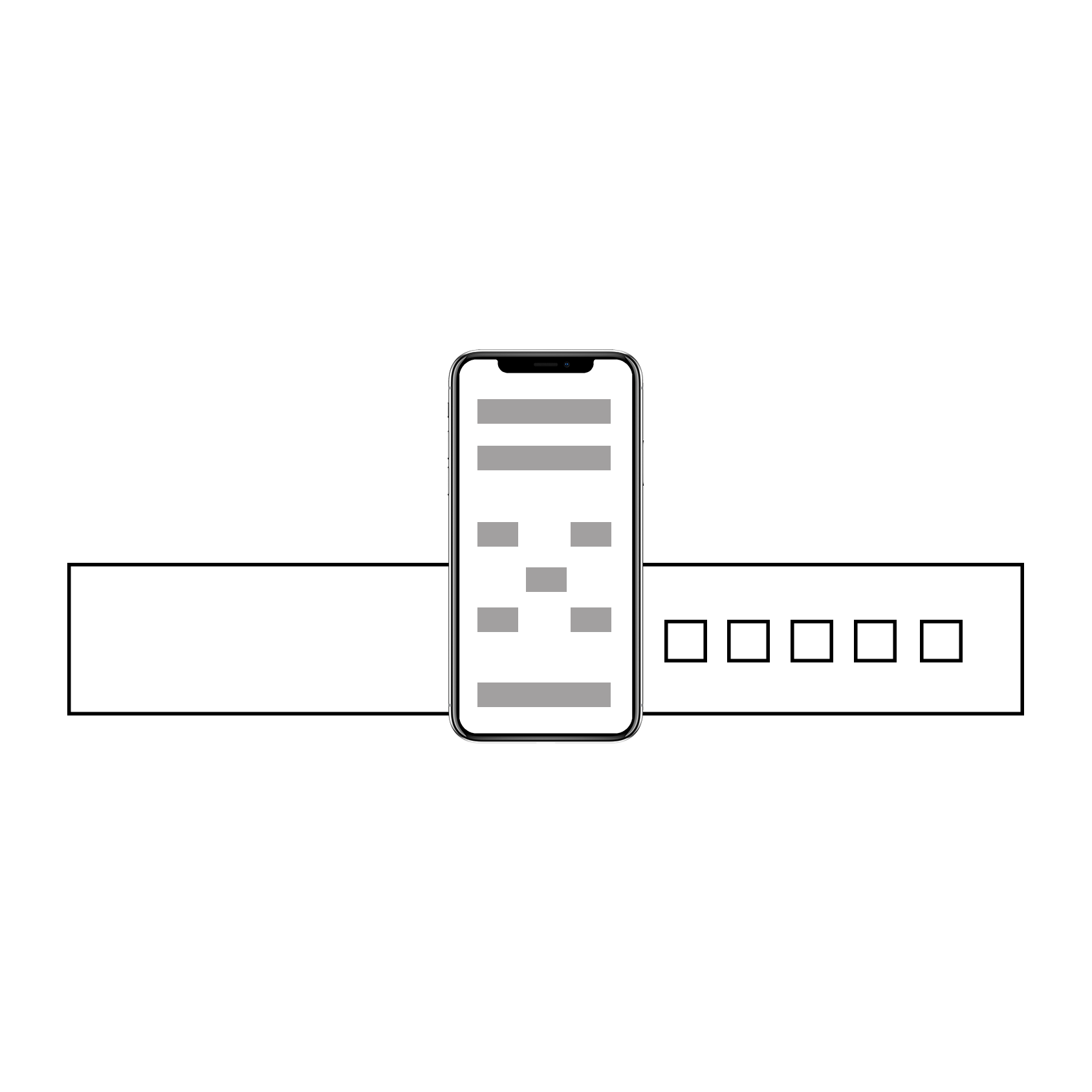 BASIC
Matrix + Native App
Low-cost option
Often supports switching only
Only app or basic IR supported
No physical controllers
Limited/no expansion possibility
Features
Supports formats up to 4K@60Hz (4:4:4)
HDR, HDR10, HDR10+, Dolby Vision* and HLG
100m range (4K), 150m range (1080p)
Down scaling on all outputs
Multi-channel digital audio support up to and including Dolby/Atmos and DTS:X
HDMI Output Mirrors
Video source or zone audio extraction modes
Line-level (Pre-Out) volume control
Adjustable output gain from -12dBu to +12dBu in 1dB steps
Bi-directional IR
Expanded IO capability (API pass through of IR and RS232 data)
CEC source and display control with HDMI CEC volume pass through***
Works with uControl™ Remote
Remotely manageable
2 Year Warranty (+1 with HDA Cloud Registration)
Specification
Video & audio IO
MHUB66100A
Inputs: x6 HDMI / Outputs: x6 HDBaseT, x2 HDMI (Mirror), x6 Optical, x6 3.5mm Stereo
MHUB44100A Inputs: x4 HDMI / Outputs: x4 HDBaseT, x1 HDMI (Mirror), x4 Optical, x4 3.5mm Stereo
Video bandwidth
18Gbps
Video resolution
Up to 4K@60Hz (4:4:4) with HDR
Colour space
RGB, YCbCr 4:4:4, YUV 4:4:4, YCbCr 4:2:2/4:2:0
Colour depth
8-bit, 10-bit, 12-bit (1080p@60Hz)
8-bit (4K@60Hz)
10-bit, 12-bit (4K@60Hz YCbCr 4:2:2/4:2:0)
HDR formats
HDR10, HDR10+, Dolby Vision, HLG**
Transmission distance
1080p (150m / 492ft), 4K 100m / 394ft
HDMI audio formats
PCM 2.0 / 5.1 / 7.1, Dolby Digital / Plus / EX, Dolby True HD, DTS, DTS-EX, DTS-96 / 24, DTS High Res, DTS-HD Master Audio, DSD
Audio extraction
Optical: PCM 2.0, Dolby Digital, DTS 5.1 3.5mm Stereo: LPCM 2Ch
Stereo audio formats
PCM 2.0 44.1 / 48 / 88.2 / 96 / 176.4 / 192KHz, 16 / 20 / 24bit
Output gain (1dB steps)
-12dBu — +12dBu
Max output level
-55dB — 0dB
Dimensions (W/D/H) mm
MHUB66100A
Chassis: 440 x 226 x 44
MHUB44100A
Chassis: 372 x 165 x 36

Display receiver: 140 x 65 x 18
Weight (g)
MHUB66100A
Chassis: 3025, Receiver: 126
MHUB44100A
Chassis: 1631, Receiver: 126
*Price is MSRP and includes VAT. Accurate as of September 2023. Based on Control4® CORE 1 Controller, Control4® Halo Remote (Black), Pulse-Eight neo:XSR Video Matrix and neo:UltraSR Receiver Kit
**Only Dolby Vision Low Latency Mode is supported at 60Hz over Video TPC output.
***CEC is dependent on source/display compatibility level. Our implementation is standard but we can not guarantee that the device being integrated is compliant.