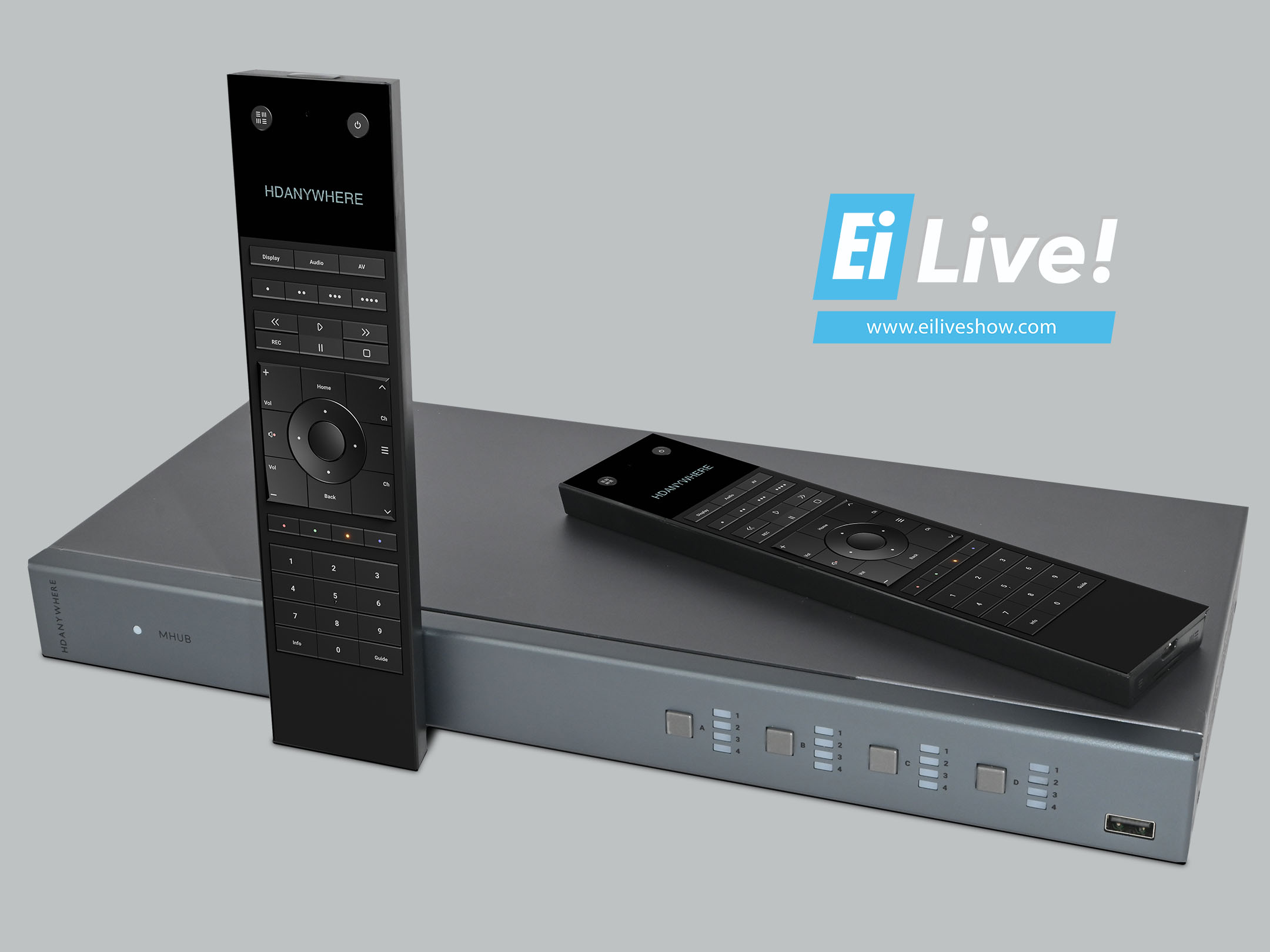 HDANYWHERE's highly-anticipated smart remote is sure to be one of the main attractions at EI Live!
Visitors can put the new remote through its paces with live demos at the HDA booth.
HDANYWHERE to reveal final pricing and shipping information at the show.
The new uControl Remote is a handheld 44-button remote control designed to easily navigate endless entertainment and scene-setting options, all from under your thumb. "Our technology-neatening products are usually found behind the scenes. Now, HDANYWHERE is right in the palm of your hand. We listened to our customers and pushed to deliver the smart remote they've been asking for at an attractive price point," Chris Pinder says. "Add a uControl Remote to an MHUB installation, and you have an integrated smart home solution cleverly disguised as an AV matrix - one that delivers 80% of the most-used functionality of expensive solutions," said the Founder of HDANYWHERE.
MHUB is HDANYWHERE's integrated smart home hub for managing media, music and mood, room-to-room in multiple zones. For installers, MHUB is a single-brand integrated smart home solution that's quickly installed and manageable remotely via the cloud, now with the significant benefit of also including bolt-on in-room smart remotes for midmarket luxury residential and light commercial projects.
Dillan Pattni: "We spent four years developing it from scratch, and we now finally have a companion remote control with a high-quality design to elegantly manage media, music and mood, and drastically transform the user experience of every HDANYWHERE system for the better."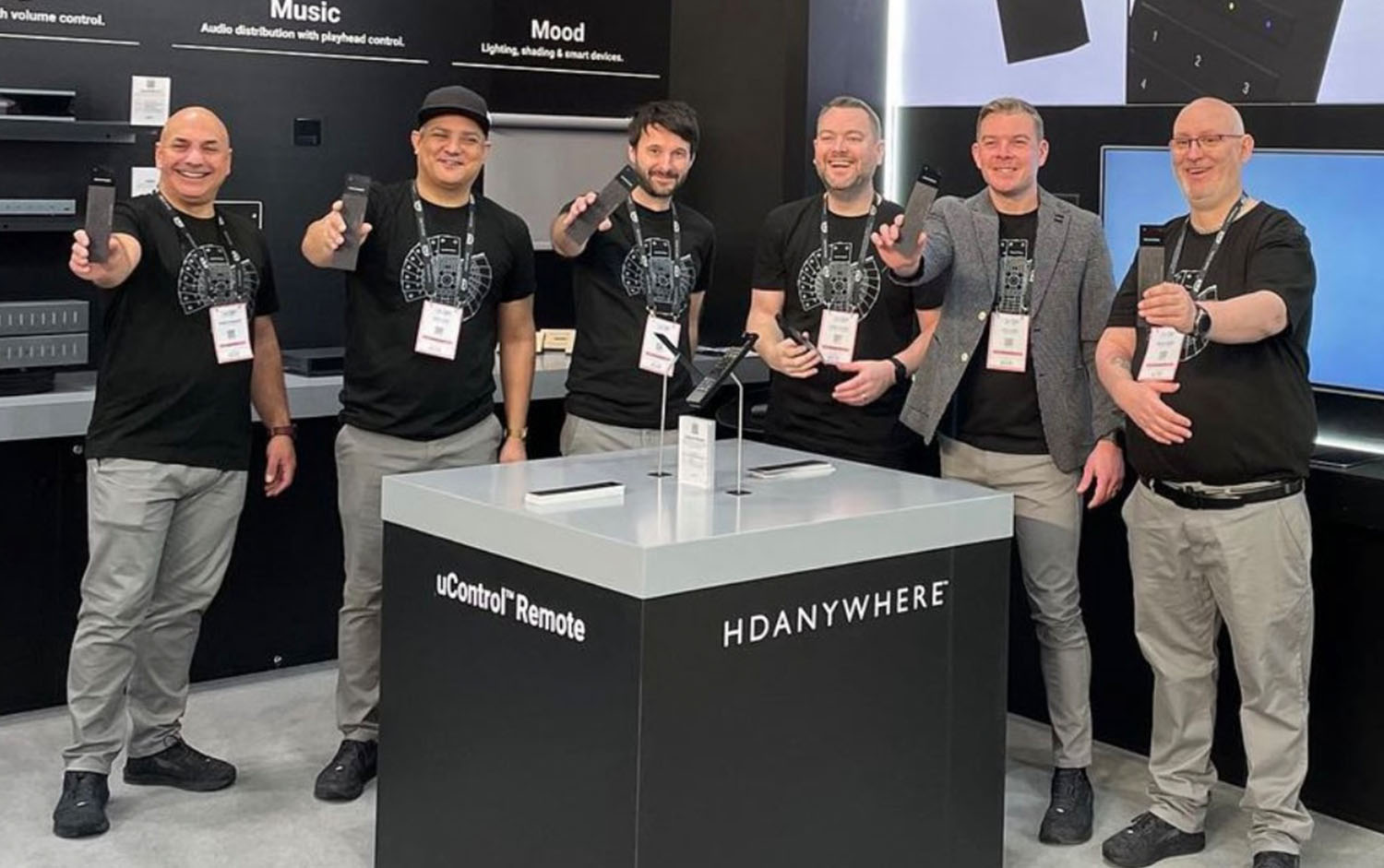 Combining WiFi and infrared technology, the uControl Remote allows you to control all the technology in a room. Designed to be a brilliant remote for AV first and with 44 button physical buttons catering for almost all use cases without needing to look down and interface with a touch screen.
uControl processors built into MHUB and ZP units allow you to control multiroom TV and audio, as well as lighting scenes in Rako, Lutron, Hue and KNX throughout a home from the uControl app, smart remote, Apple watch app or compatible 3rd party keypanels. You can even control smart power units, relays and mechanisms (smart blinds, motorised brackets, etc) and combine them into single press or timed actions such as 'all on' or 'all off', for example.
Further levels of customisation are possible for a more refined experience with almost every key being assignable to any action possible within the uControl processor giving you the flexibility to tailor the remote to your specific needs.
EI Live! is the first UK public outing for the new remote control. Visitors to Farnborough can get hands-on and play with the uControl Remote at HDANYWHERE™ Stand 11.
HDANYWHERE will also reveal final pricing and shipping information at the show.