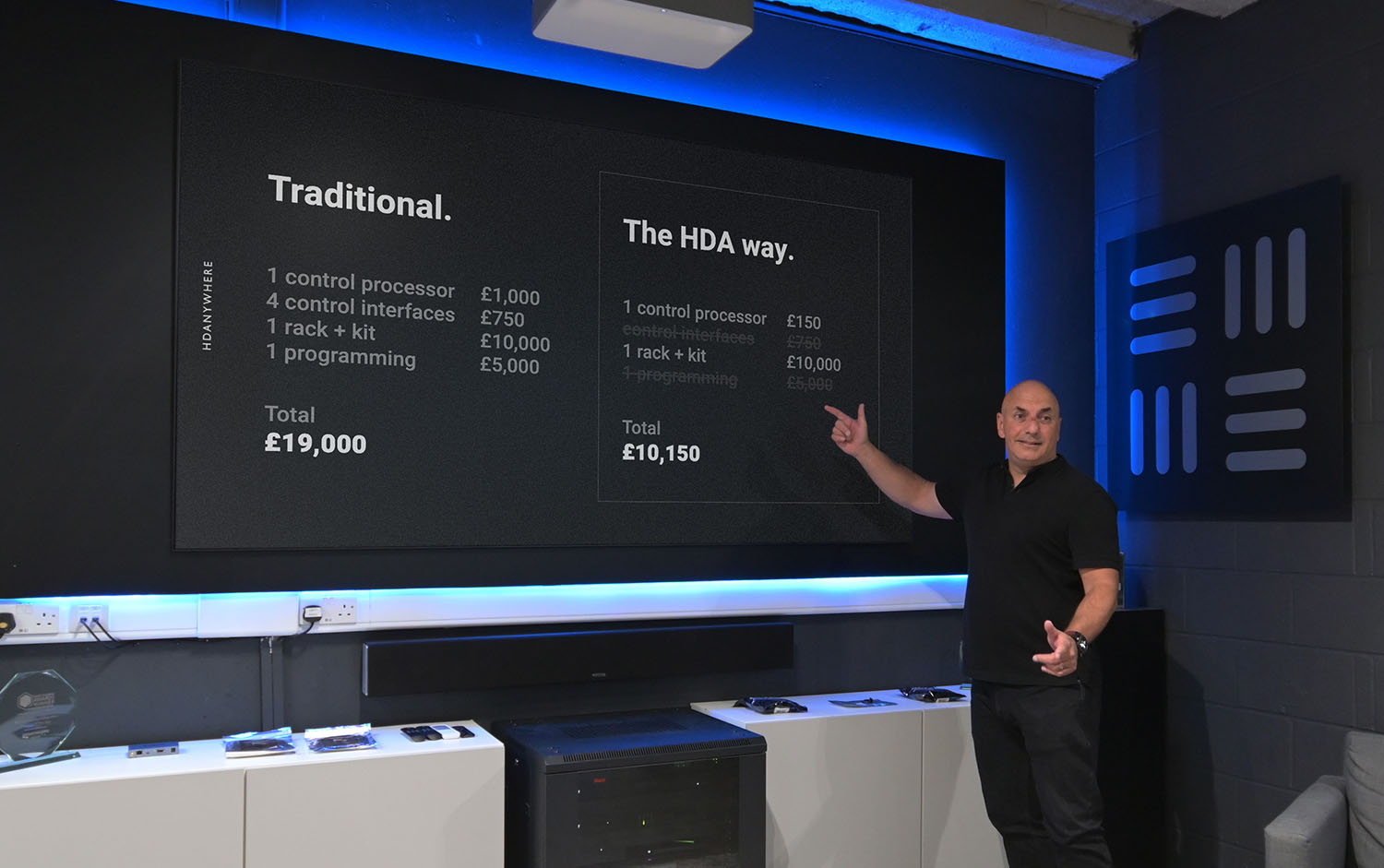 With uncertainty in the economy and a recession looming on the horizon it is important to focus on your business so that it is profitable and that you're able to make money. It is true that the smart automated/home industry is relatively buoyant but it's also true that the "traditional" methodologies mean the cost of entry is high and much of the hardware is often overspecified for the needs of everyday people.

HDANYWHERE (HDA), is already well-known for breaking the mould with MHUB and uControl and we see a gap in the daily usage and control experience for many consumers. When comparing a control system from any of the leading brands, it is reasonable to expect the cost per room for a smart home experience to reach £700 or even more. While there are many homes where that level (and cost) of control is necessary, We know from our cloud data that there are many consumers whose daily control requirements are really just centred around video, audio and some element of mood control: lighting scenes, blinds perhaps and smart PDU's for example.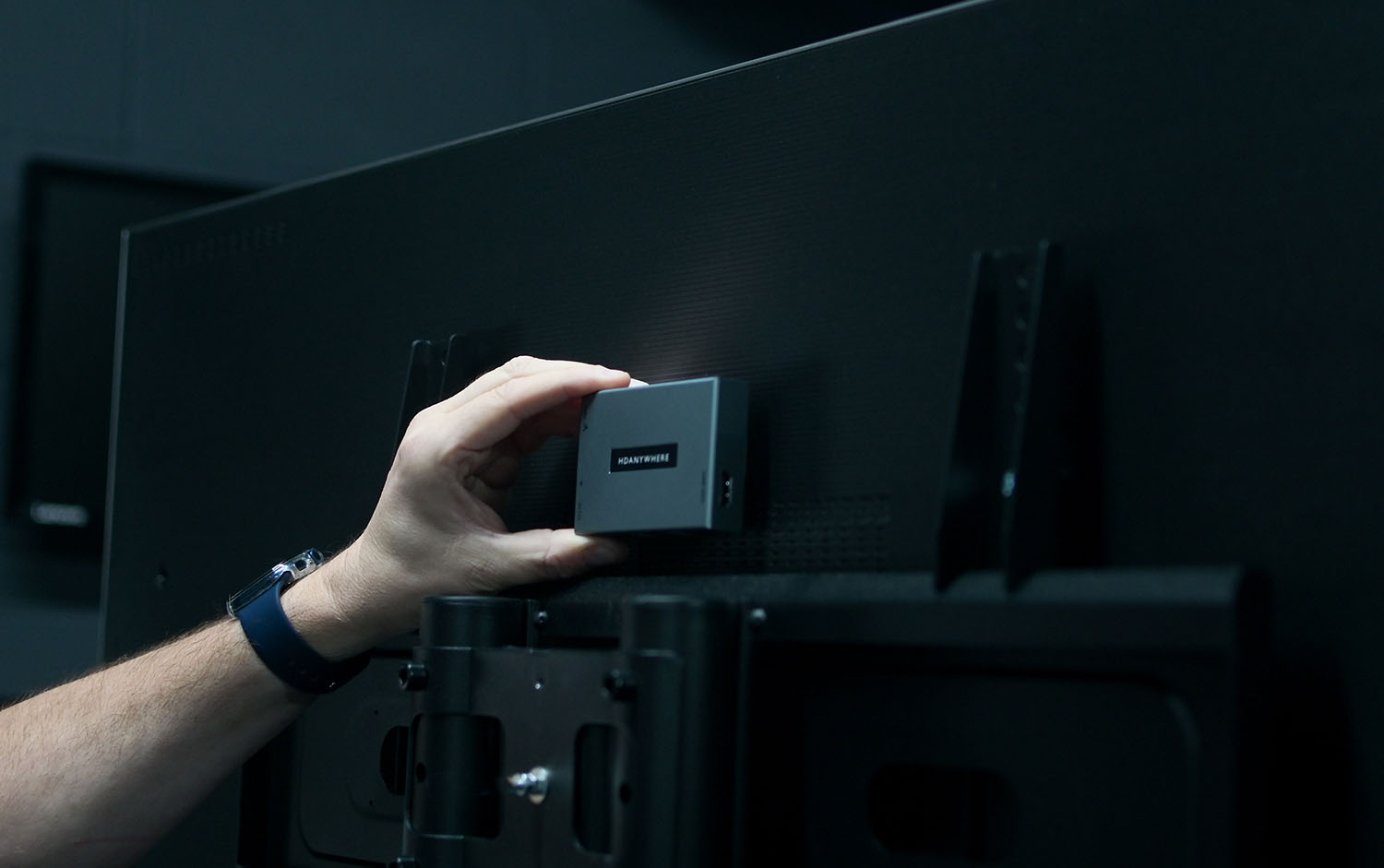 Using our kit and control abilities, integrators can bring that control cost per room down significantly by providing a simpler system architecture that caters for up to 80% of everyday control applications at a considerably more accessible price.

To help Pros get the most value from HDA's new products and approach, we have built a multi-purpose space at our Malvern HQ designed to demonstrate our control capabilities and to provide integrators a chance to get hands-on with our kit.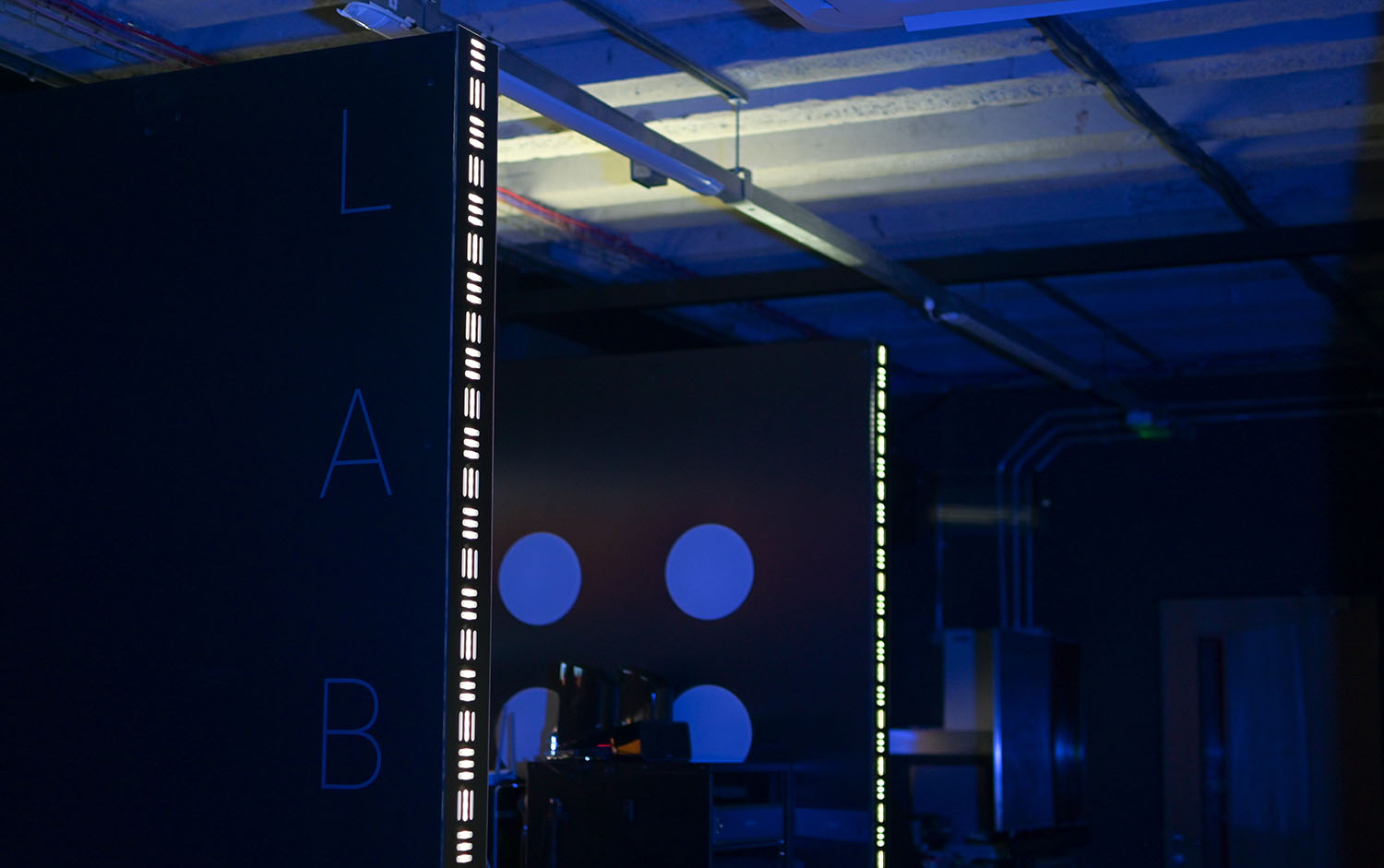 We are offering a variety of courses on how to transition from the "old way" of delivering smart home solutions to the HDA (our) way of building systems that meet the needs of a silent majority. The facilities are tailored for small classes and practical training sessions of not just how to set up HDA products but how to use them to increase earning potential on every project and how to use HDA to target a broader customer base.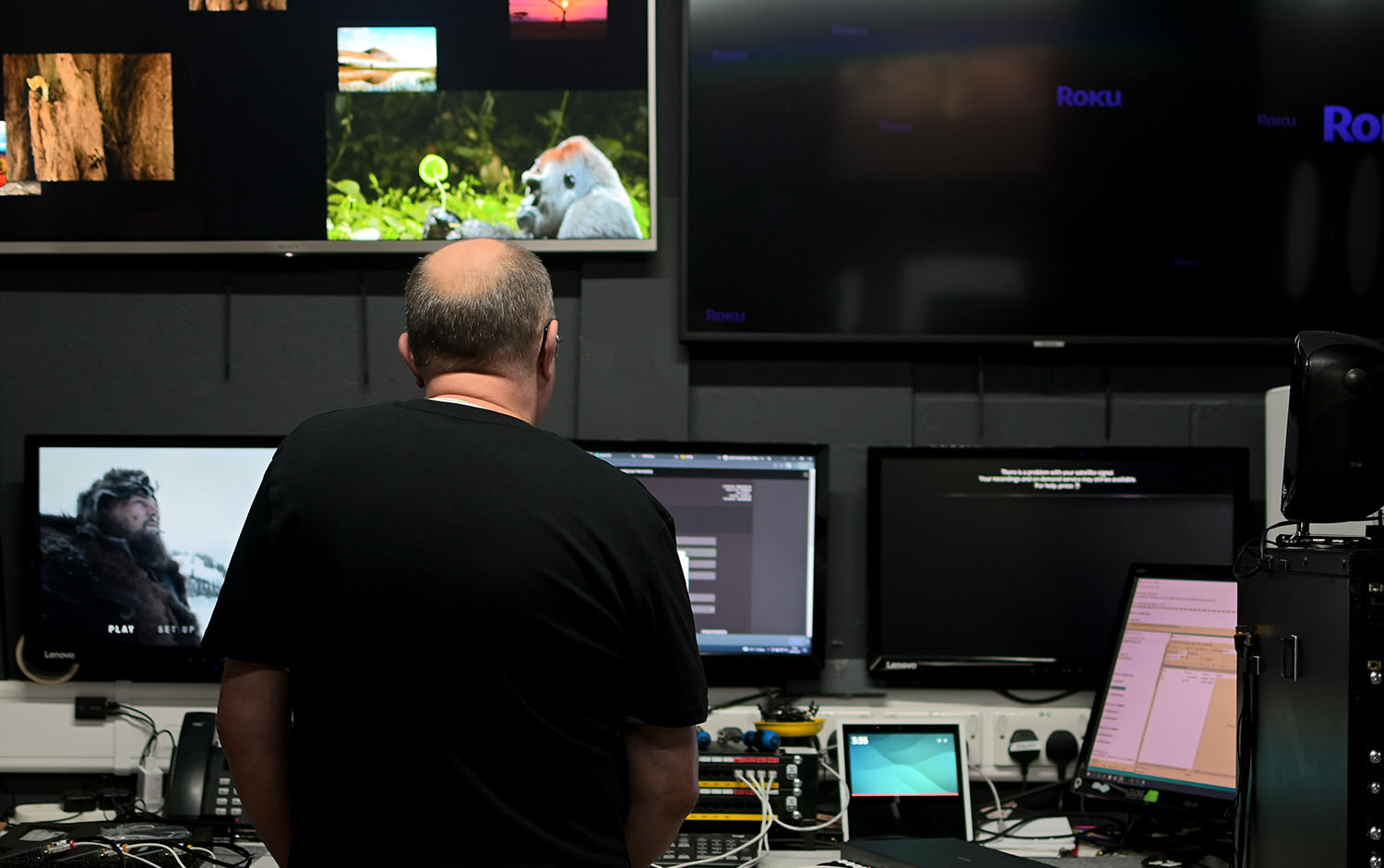 Training spans two days. Day one gets attendees familiar with our products, uControl and money-making methodologies for integrators. Day two shows Pros how to take on bigger projects and integrate IP control of 3rd-party systems. After successfully completing the main course, HDA Pros can choose to gain an even deeper understanding of HDA systems and integration by choosing from the menu of Advanced and Custom courses, which are focused half-day or one-day sessions covering integration types most suited to the integrator's business. Want to do bigger AV projects with custom interfaces? We will teach you. Want to win more high-end luxury homes and cinema business, we will show you how. Want to learn how our advanced control system drivers can save you money? We got it.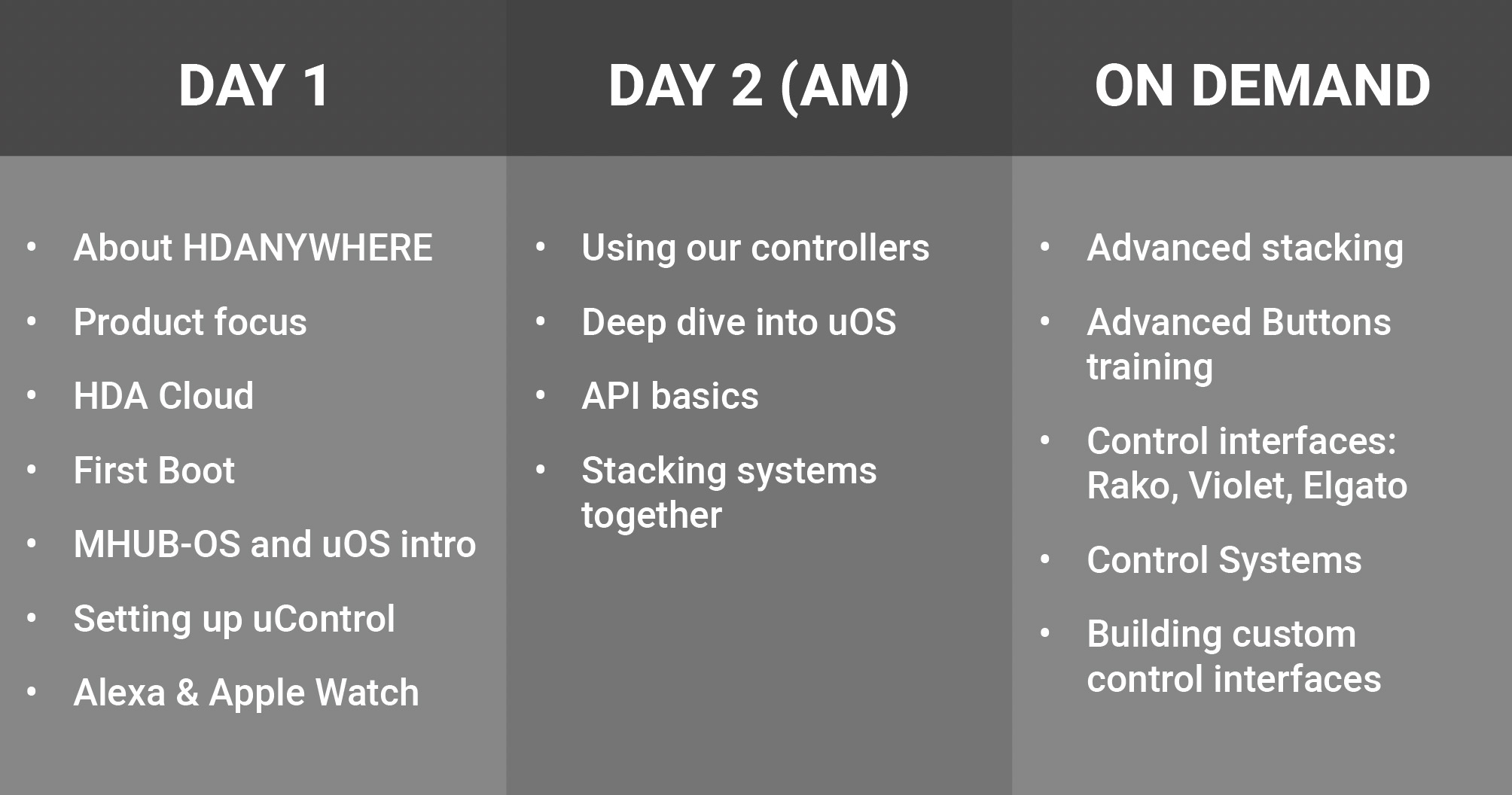 We should note that our training doesn't cover the basics. Supplementary to in-person training at HDA HQ, we have an e-learning portal where integrators can sign up to get fundamental product and technical training on key HDA products in an interactive learning environment that they can progress through at their own pace.

The world is changing and the keys to success in these new conditions will include adaptation and agility. We're not just investing in new products and technologies , but also in educating and inspiring industry professionals on how to benefit from and grow their businesses and make more money by partnering with us.


sign up to get fundamental product and technical training on key HDA products