Officially it's the HDANYWHERE MHUB U (4x1+1) 40, but everyone at HDA calls it the 'MHUB MINI'.
Prototype units have been exciting integrators at trade shows for the past year, and now it's finally here - unified room-to-room entertainment with full-fat 4K video and universal control in a super-affordable, compact all-in-one package. Although it may be small in size (and HDA's lowest-priced centralised AV system yet) it's massively impressive and undoubtedly HDA's most exciting MHUB launch to date!
Top Features
Watch all 4K video sources and access recorded content in 2 zones (downscaled to 1080p if necessary)
Silent fanless design so doesn't need to be rack-based.
Universal remote app (uControl) can fully control all MHUB-connected devices, supports macro-sequences and voice control trigger-ability.
A single cable install (Cat-6) to the second zone's RX and hub WiFi means no dedicated network cable required.
The slickest IP drivers, with ARC integration I/O expansion within Control4 Composer + monitoring via HDA Cloud.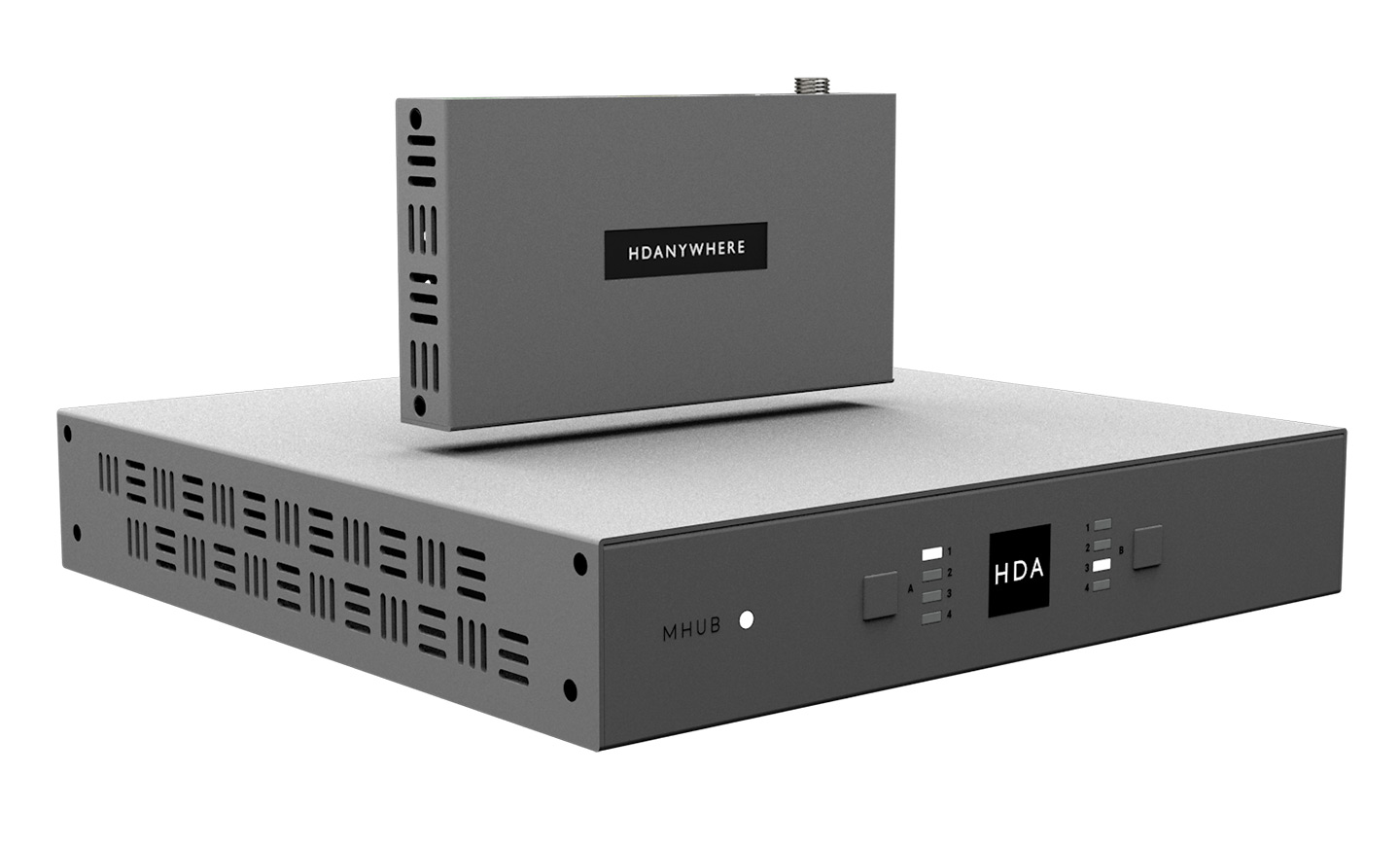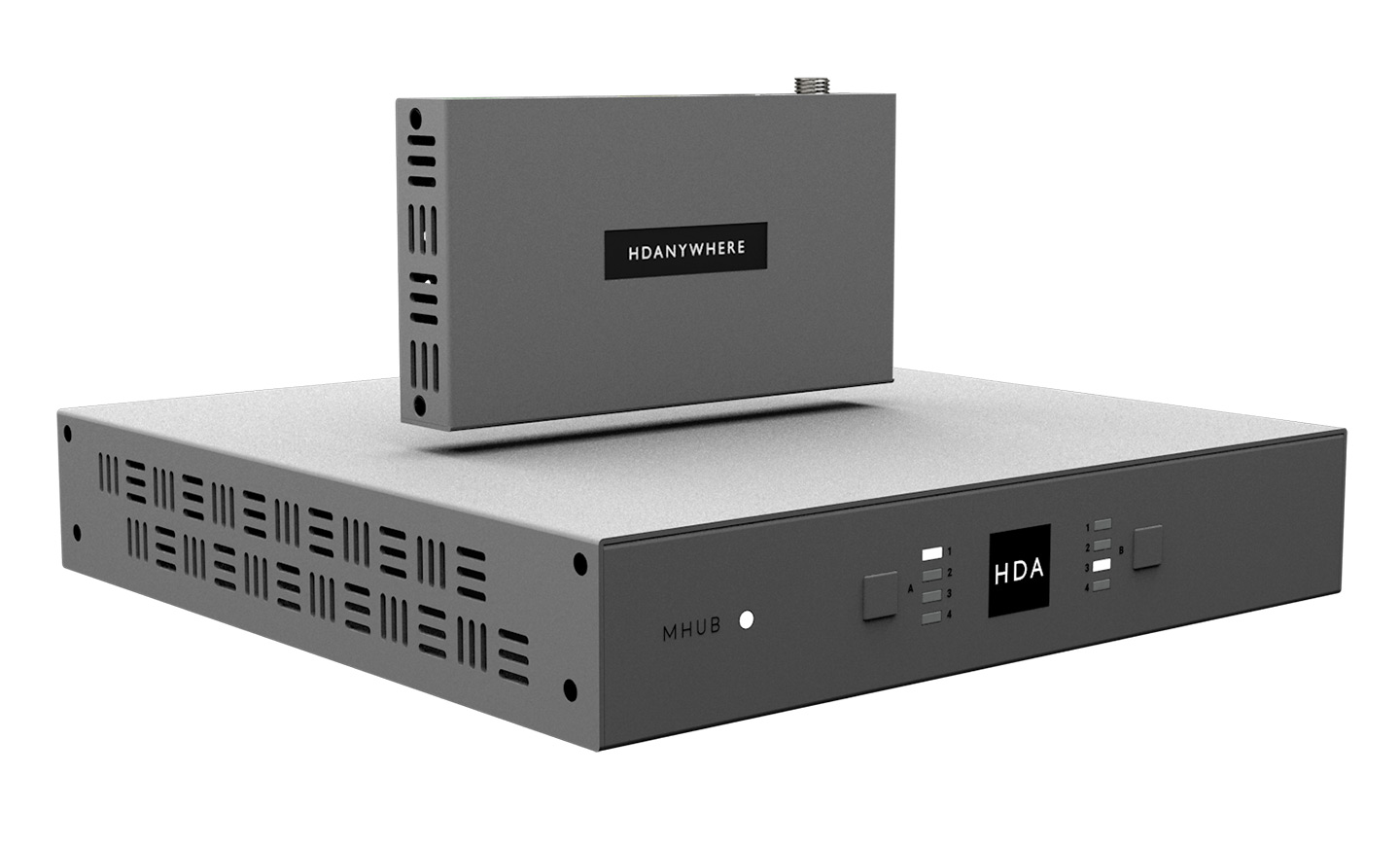 Designed with average-sized properties and apartments in mind, it's a 4-input source shared to 2-zones matrix, delivering higher AV standards than any other system on the market for the ultimate experience. Normally the preserve of large luxury home projects, now packaged for the broader market of bijou projects and many more homes, setup via the impressive uControl app just like you would a smart speaker.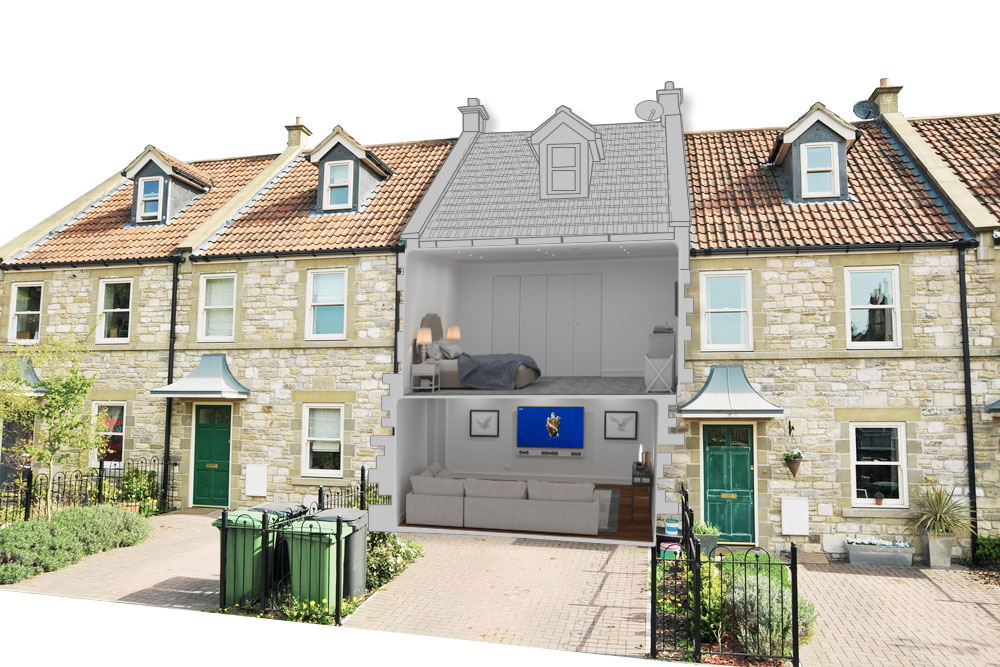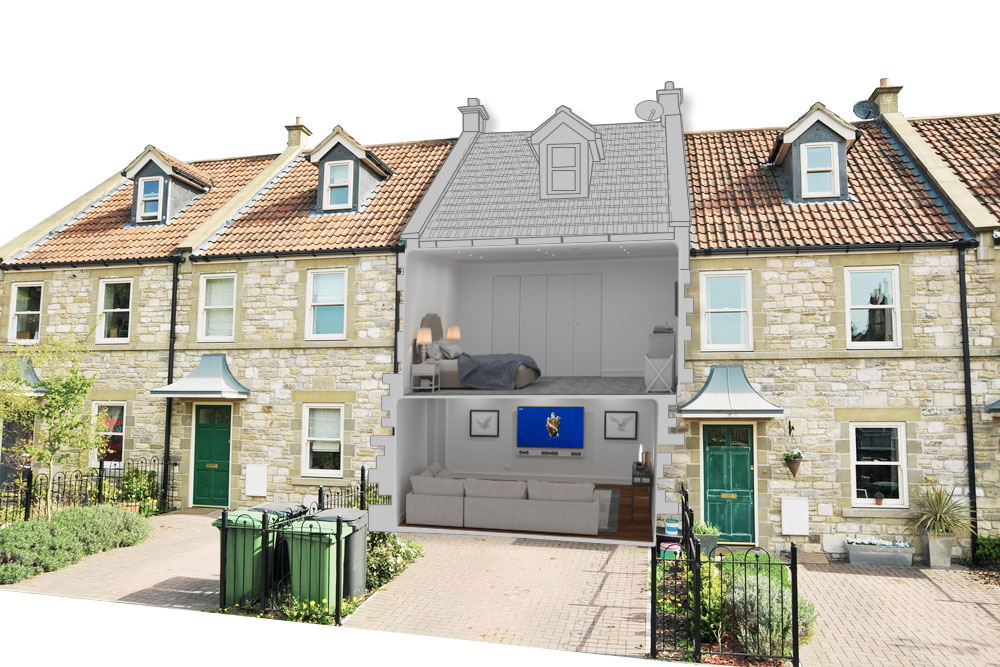 A typical installation would, for example, service a living room and a bedroom. Users can access all their sources and recorded content (in 4K, unlike Sky Q currently) at each TV, with consistent user experience at both locations thanks to HDA's (free) universal remote app uControl, which can be used to select and fully control all MHUB-connected devices and displays as if you were standing in front of them with their physical remote.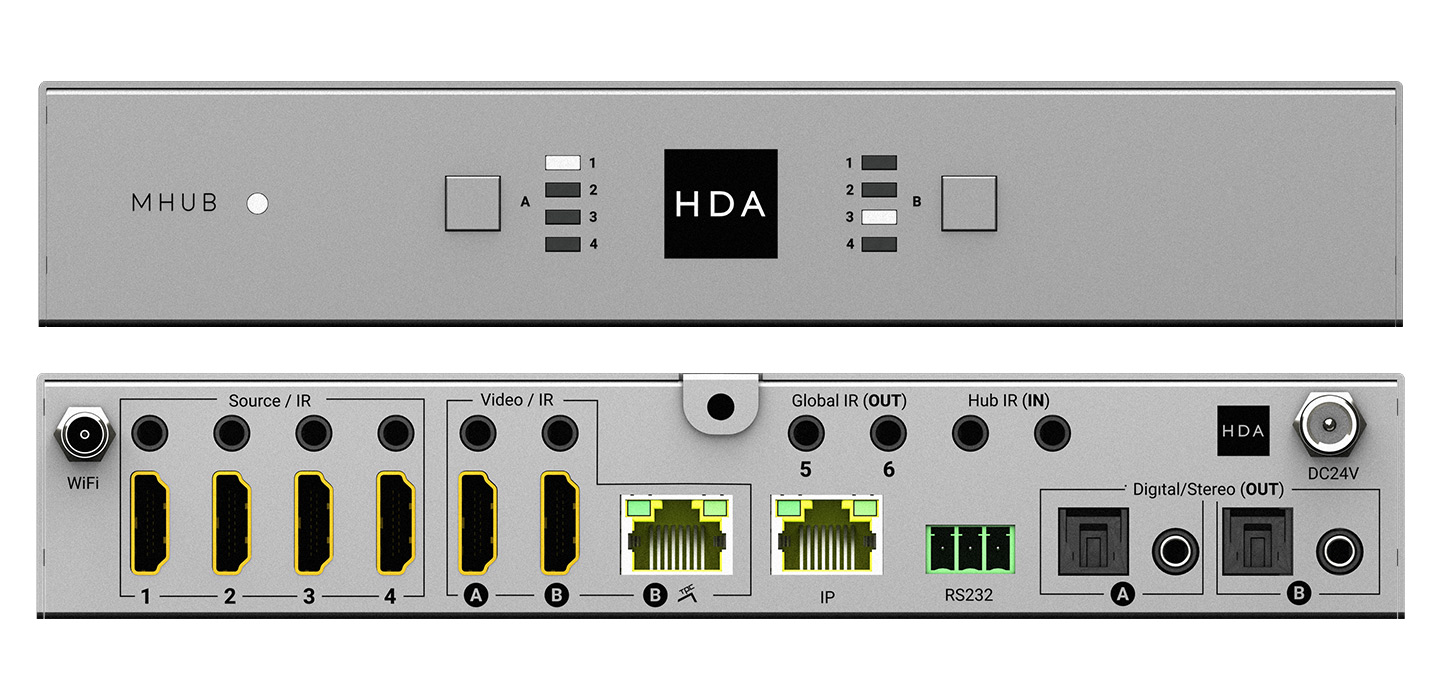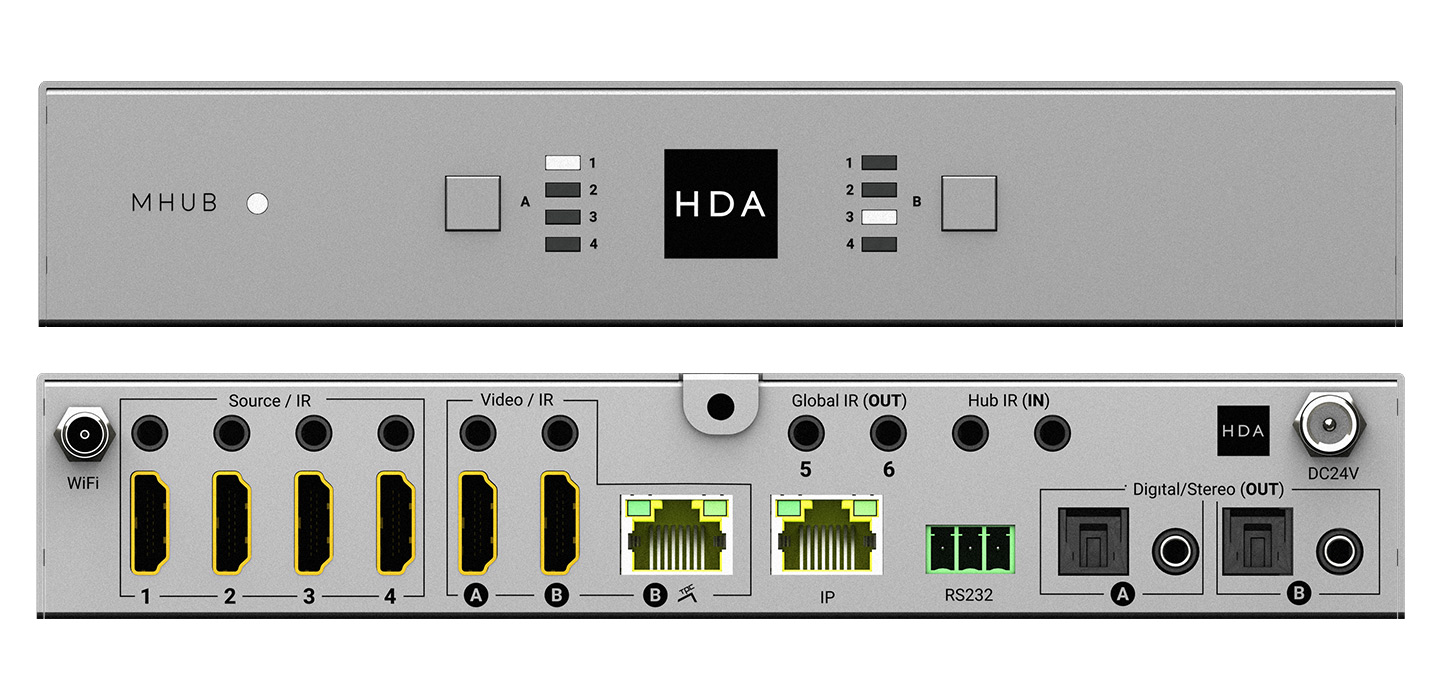 Brand Director Justin Fothergill says of the new MHUB "we're not just expanding our existing range of award-winning centralised whole-home entertainment systems, but moving the goalposts once again for how much can be done and whom it can be done for from such a compact, budget-friendly product."