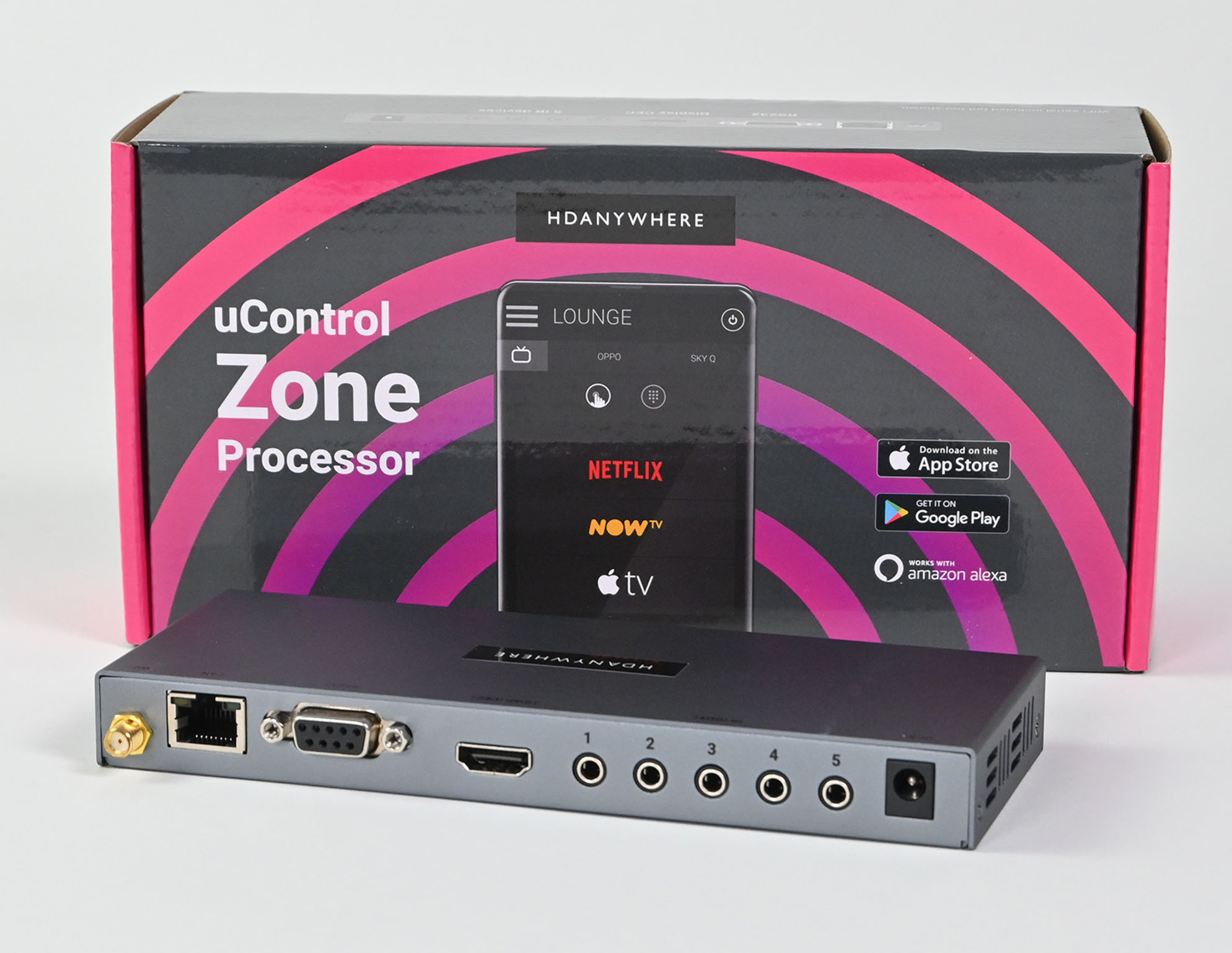 With a Zone Processor in your project you can tick off easy AV control without the need for an MHUB and even control other devices in the home such as smart lighting, relays and some PDUs, using their free uControl app. This all made possible from £149 RRP and represents HDA's commitment to its "80:80" goal - to deliver 80% of the most-used control requirements at 80% less cost than the current market leaders.
Expanded IO from your favourite control systems
The ZP is built around HDA's open API and what this means, in plain English, is that anything their kit can do can be instructed to happen from almost any control device to convert the ZP into an output expander. For integrators, this means the ability to deploy relatively low-cost IR, RS232 and HDMI CEC* control end-points over wired or wireless network connections, adding more devices into the control space without expensive or complex infrastructure requirements. This is obviously particularly useful when retrofitting or upgrading integrated systems but can also add simplicity and time/cost savings to new projects too.
Appealing to the middle-market with the HDA Smart Home
HDA's strategy has been to capitalise on their R&D and intellectual property patent portfolio to build a bigger unifying smart home interface with new control abilities including smart lighting, multi-room audio and video. The HDA Smart Home makes a unified whole-home AV experience found at the top end of the market more affordable for the end-user, whilst still remaining a good proposition for the installer.
We fully expect to see Zone Processors bundled with most HDA orders as its reach develops beyond the MHUB and into the wider smart home" Chris Pinder, Founder, HDANYWHERE.
ISE for some surprising announcements
At Essential Install Live HDA demonstrated these new capabilities for the first time, with integrations written in minutes showing off control over Rako and Hue lights, in-line power supplies, PDUs, relays and more. Once a Zone Processor is deployed into a property then the HDA app, voice or Apple Watch interfaces become available interfaces from which control commands can be generated or sent. HDA is very excited to show this AND what's coming next in this exciting category at this year's ISE in Barcelona.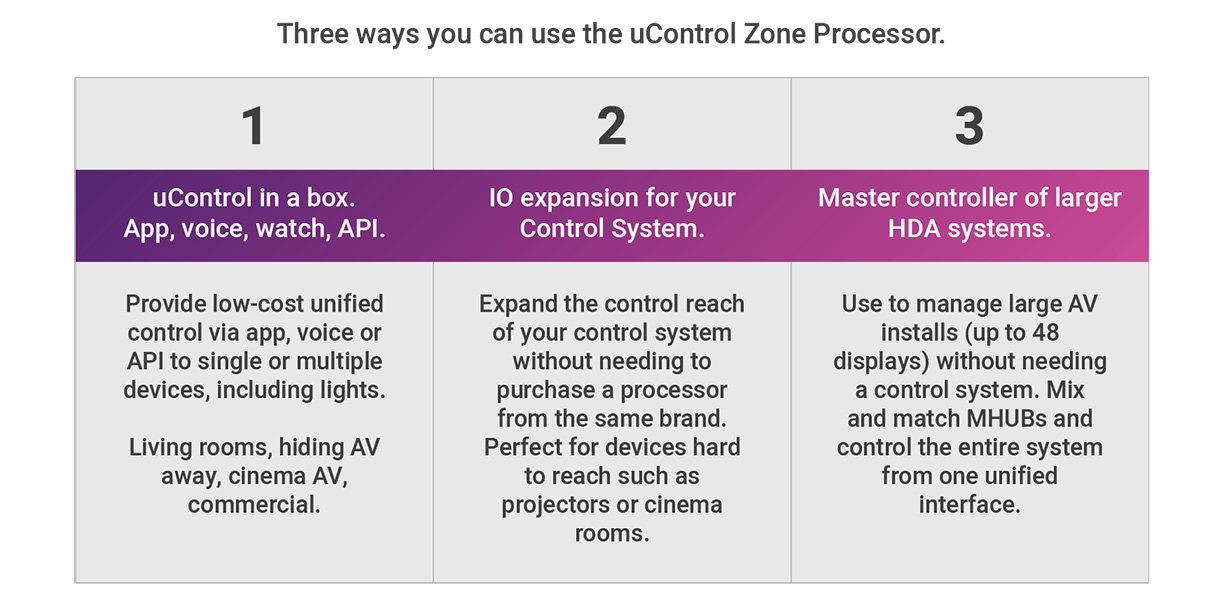 Hackers and tinkerers:
Join the HDA Facebook Group and share your ZP hacks or applications: