HDANYWHERE is built on a powerful API that allows anyone from enthusiasts to developers to build custom integrations between their hardware and HDANYWHERE MHUB U, MHUB S, MHUB PRO and uControl Zone Processors. We are pleased to announce that VIOLET, a London-based smart home IoT startup, have released an HDANYWHERE Core Plugin for their WiFi-enabled SmartSwitch Lite.
This Core Plugin gives users the ability to select or include HDA Sequences in Scenes on a VIOLET smart keypad. Using HDA MHUB or uControl Zone Processors, this means that, together with VIOLET's own integrations with major lighting, climate and audio brands, users can create advanced entertainment and smart home automations.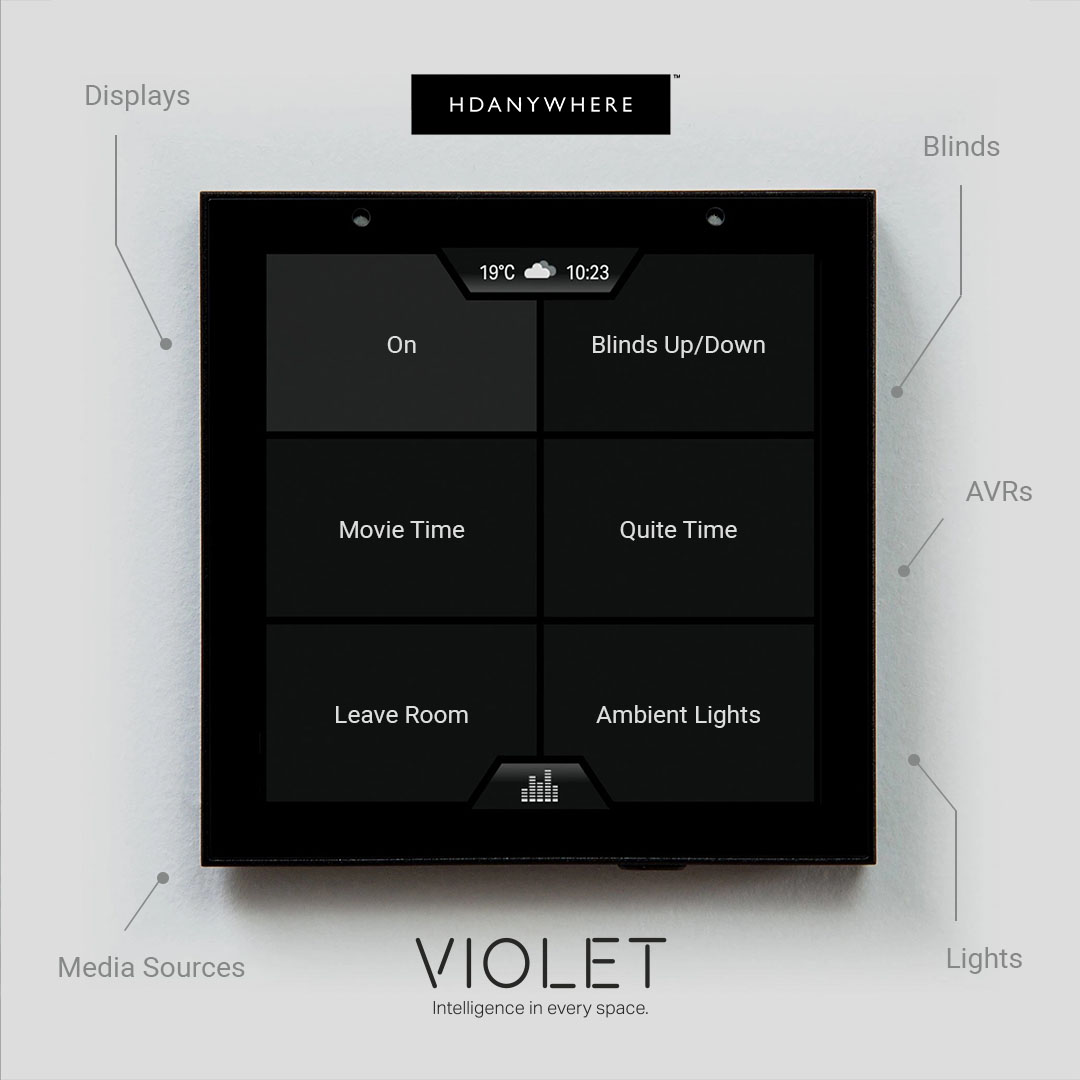 With uControl Zone Processors specifically, this also means accessing HDA Sequences that can include custom control of AV, smart lighting, smart plugs, smart PDU's and virtually any other IP-controllable device, using HDANYWHERE's powerfully simple new uOS operating system, thus expanding the potential of both the VIOLET SmartSwitch Lite and a uControl Zone Processor.
Affordable, customised control for an amazing home living and entertainment experience is now more accessible than ever. Only HDANYWHERE gives users the choice of possible interfaces: HDA's uControl app, our Apple Watch app, Alexa voice integration, smart button keypads from brands like Rako and now also the elegantly simple and intelligent VIOLET SmartSwitch Lite.
HDANYWHERE - Neatening Technology
Visit violet-ultra.co.uk to learn more about SmartSwitch Lite