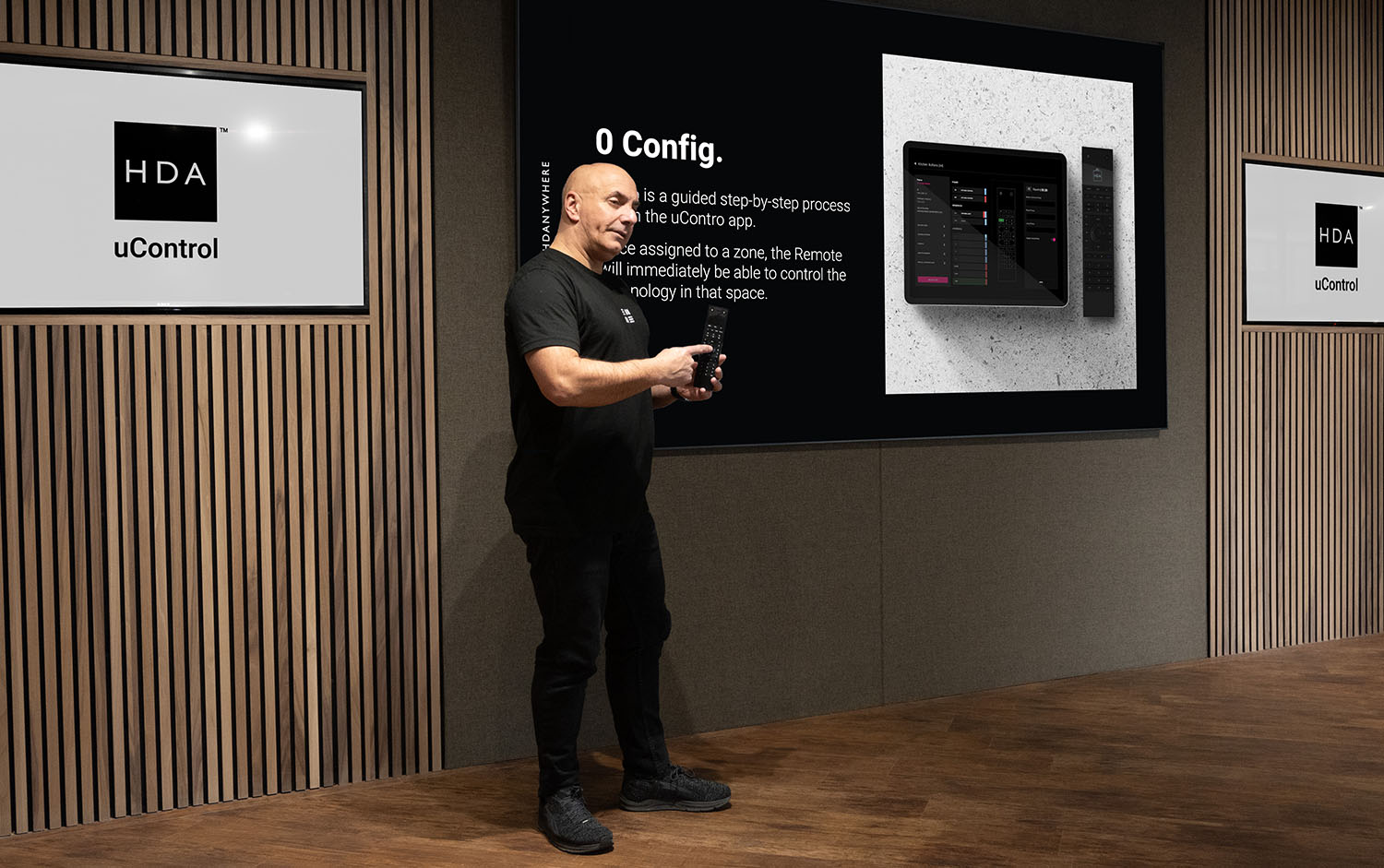 "That's beyond my budget"
"I don't need all those features"
"I'd like to start small and build up if and when necessary"
"I want good picture and sound more than anything"
As an integrator, have you either heard or maybe even asked some of these questions lately?
The control space is dominated by top-tier (mostly American) control brands, all very capable but all with some common, potentially limiting factors, not the least of which is cost-of-entry. This monetary value proposition is becoming a hurdle to both end-users and aspiring new integrators alike.
There is a growing middle market, where performance expectations are still reasonably high but customer budgets and needs are more down-to-earth. For integrators, remaining steadfast in using top-tier control systems could mean losing the project or having to compromise on other product categories (or margins) like networking, displays and speakers, for example, to keep the control system in the spec and to secure the work.
What is uControl™?
uControl™ is a universal control platform built into every current HDANYWHERE (HDA) MHUB and Zone Processor and which, since its introduction back in 2016, has evolved to become a genuine alternative to mainstream top-tier control systems when budget and feature set are not required to be all-encompassing. With the introduction of uControl™ Zone Processors, integrators are now able to include other smart systems into HDANYWHERE installations, further cementing HDA's unique ability to offer everyday smart home functionality fully installed for less money than traditional control solutions.
What can uControl™ do (for you)?
HDANYWHERE believes that the smart home experience starts with AV. Watching or listening to something forms the core of almost every end-users daily interactions with their home technology. This was a defining reason for building uControl™, giving HDA users a simple, unified control experience of their AV sources and displays without additional hardware costs and enabling integrators to deliver neater, smarter AV experiences throughout the property more easily. For many middle-market customers, this already provides a large portion of their requirements at performance levels that impress.
Smart lighting is a desirable luxury convenience most readily accessible to build into the framework of the home and, with the inclusion of a relatively inexpensive uControl™ Zone Processor, scene integrations over IP from Rako, Lutron Ra2, KNX and even Philips Hue can easily be incorporated into the uControl™ user experience, be it via the mobile apps, Apple Watch App, voice or 3rd-party keypads (like Rithum Smart Switches). Eagerly anticipated later this year is the introduction of the uControl™ Remote, a hand-held device that enhances HDANYWHERE's ability to offer an affordable interface to suit almost every user in every room. Smart relay control (for motorised blinds, for example) and smart PDU control of brands like GUDE, for example, add even more power to the uControl™ experience integrators can offer their customers, meaning HDANYWHERE system owners now have unified control of their essential Media, Music and Mood needs for prices considerably better suited to their budget or functional requirements.
Is uControl™ for you?
HDANYWHERE is singular in its resolve that uControl™ offers not only an easy, intuitive user experience but also an easy setup and commissioning experience for integrators. Less time on site is good business for integrators as it frees them up to do more projects in a period and/or meet budget expectations without sacrificing margin. uControl™ is not in any way trying to be promoted as a competitor to top-tier control systems, but rather the only holistic alternative in their product category for when traditional control systems are either too expensive or overkill for an application. In fact, courtesy of the class-leading API developed to facilitate uControl™, HDANYWHERE has some of the best integration with leading control brands on the market. This ensures consistent brand application across projects that do or do not include a 3rd-party control system and leaves an upgrade path for both the end-user and the integrator for when the customer's needs evolve beyond what uControl™ offers.
The uControl™ "zero-programming" architecture means that learning how to set up and deploy HDANYWHERE systems is both a straightforward and relatively inexpensive affair with no need to have a deep knowledge of specialised software or systems. For established UK integrators or professionals looking to enter the AV and smart home space, the best way to learn how uControl™ could help grow their businesses is to sign up for an Advanced 2-day course at HDANYWHERE's HQ in Malvern, Worcestershire.
Visit hdanywhere.com/training for more information.